$1575 off MerCruiser packages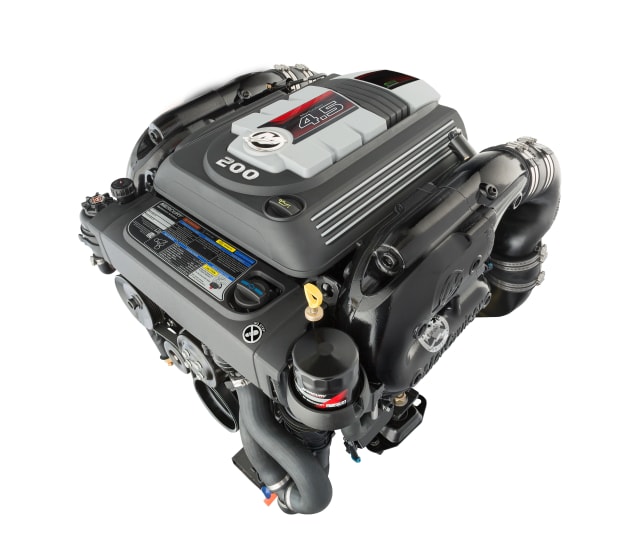 AFTER months of cold, the warmer weather is on the horizon and to help boat owners make the most of it, Mercury is offering a free rigging kit worth up to $1,575 with the purchase of a new 4.5 L, 6.2 L or 8.2 L MerCruiser package.
This great offer means boaters will be able to significantly upgrade their craft for less, thanks to a free rigging kit (consisting of Mechanical SC1000 SmartCraft rigging kit, a single panel control, two control cables and one trim harness). Those wanting the premium experience can use the bonus value and upgrade to Digital Throttle & Shift (DTS) and simply pay the remaining difference.
According to the manufacturers, it's an offer that is hard to resist given these MerCrusier motors represent the next generation of marine power – engines which have been designed and built for true customer value, with;
Proven Durable Marine Design
Smooth and Quiet Boating Experience
Greater Performance with Increased Power and Torque
Exceptional Fuel Economy at Cruising Speeds
Improved Access to Maintenance Touchpoints
Mercury MerCruiser engines and drive systems are designed, tested, and built exclusively for the marine environment. They are engineered to have ultra-responsive acceleration, impressive manoeuvrability and superior durability. The large displacement of a Mercury MerCruiser means it will barely break a sweat while it delivers all the well-mannered power you want.
The offer runs until September 27, 2019, so now is certainly the time to act.
Head off to your nearest participating MerCruiser dealer now!