2022 Gulf Runner Range exclusive to Anaconda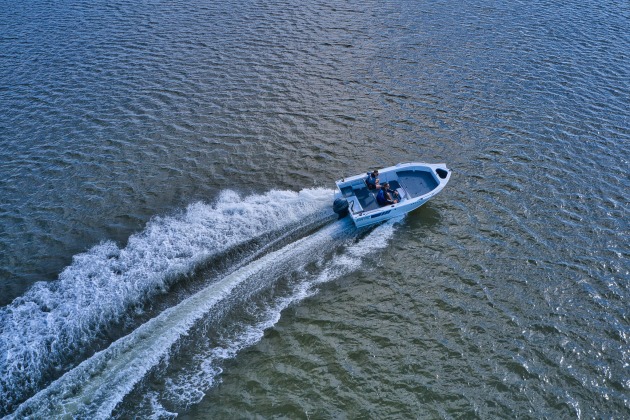 GULF RUNNER IS BACK!
Australian boat building company, Merlin Marine & Leisure (MML), is proud to announce the return of the legendary Gulf Runner name to its stable. The all-new all-Australian Gulf Runner range includes 11 hull designs with 18 models across multiple configurations. The range features a choice of fishing and recreation models in centre console, side console and tiller steer configurations for anyone wanting to get out on the water.
Each Gulf Runner has been designed and engineered to match one of Yamaha's legendary outboard motors, delivering maximum on-water efficiency, reliability, and enjoyment.
The Gulf Runner range will be sold exclusively through the new Anaconda Adventure HQ super stores opening around Australia – the first of which is now open
at Chullora. Each turn-key Boat, Motor and Trailer (BMT) package is backed by their respective full factory warranties from MML and Yamaha Motor Australia.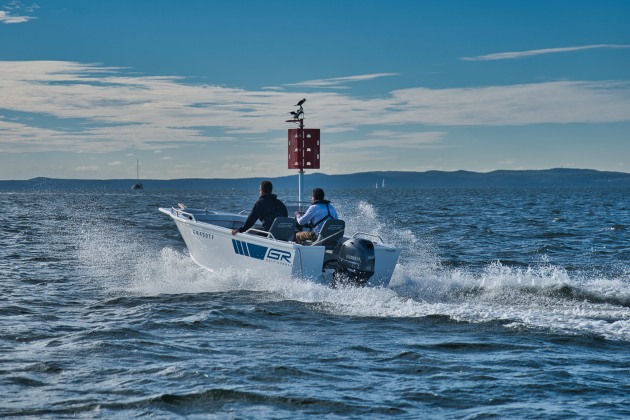 RETURN OF A LEGEND
The Merlin Marine & Leisure partnership with Anaconda and its new chain of Adventure HQ super stores will see the relaunch of the Gulf Runner name, a legend in the fishing world.
Originally launched in the early 2000s, the Gulf Runner name adorned a range of side console boats within the Stessco family. Aussie built and designed, Gulf Runners were built to tackle Australia's harsh boating and fishing conditions.
The Gulf Runner name reflects the region that inspired many of the design elements that make Gulf Runners suitable for the tough environments only Australia can deliver - Northern Australia. A place where the fishing is easy, but the conditions can be extreme.
After a successful long-term production run, MML chose to retire the Gulf Runner name in 2019, replacing it with a new line of MML- designed side console boats.
Now the Gulf Runner name is back as an all-new 18-model range, featuring multiple console designs, as well as robust car toppers and dinghies. While the design has advanced with new technology, the built tough philosophy remains just as important to MML as the first Gulf Runner.
DONOVAN WEEKS - MML
"I'm really proud to see the name Gulf Runner back on the water," said MML Managing Director Donovan Weeks.
"Originally designed and built to be robust, these boats were designed to withstand the hardcore environments of the Gulf region, quickly earning a reputation of being almost unbreakable."
"The Gulf Runner's design and build philosophy of tough boats for tough Australian conditions remain, but now Gulf Runner is a brand in its own right," Weeks added.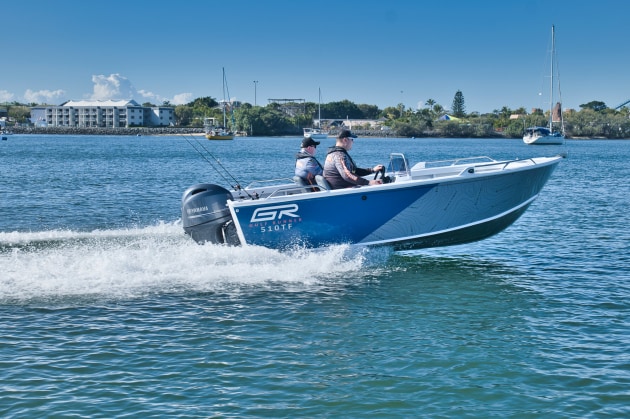 POWERED BY YAMAHA
"Every one of the 11 hulls in our 18-model Gulf Runner range has been designed by our engineers to be a perfect match for a chosen Yamaha four-stroke outboard motor," said Donovan Weeks.
"This approach delivers maximum efficiency through the water, resulting in an unrivalled BMT package."
"In addition to receiving Yamaha's legendary performance and reliability, every power unit in the Gulf Runner range is backed by a Yamaha factory warranty."
MERLIN MARINE & LEISURE
Merlin Marine and Leisure (MML) is a second-generation company that has been family owned since 1995. Located in Brisbane, Queensland, since it was established, MML is built on a reputation of durable quality products designed for Australian conditions.
Responsible for some of the leading names in the Australian boating industry, including the Stessco and Anglapro boat brands, MML is still located in Brisbane, but now situated in a brand-new state-of-the-art manufacturing facility under the leadership of Donovan Weeks, the son of Marius Weeks.
Over the past decade, Merlin Marine and Leisure has built an enviable reputation as a quality local boat building company, possessing excellent technical knowledge as well as a true passion for boating.
For more information: www.facebook.com/gulfrunnerboats