Ark all-in-one off road dual trailer socket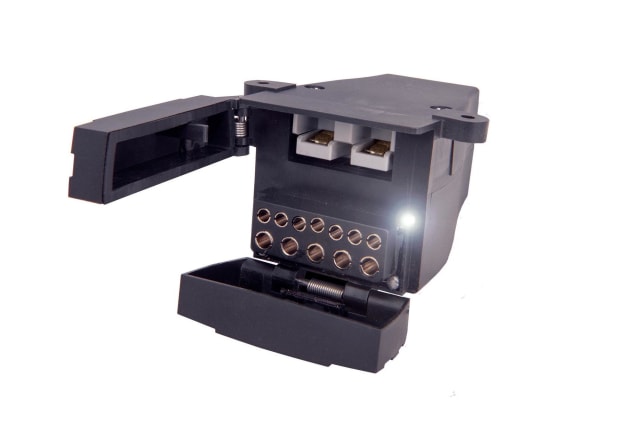 JUST like Ark's ever popular 7-pin model, the 12-pin version has a 50-amp Anderson style connector, an integrated Nite-Lite for hitching up in the dark and is accompanied by a Reed switch to combat vehicles with reverse sensors.
The All-In-One function makes it the perfect plug, ensuring all connection plugs are neat, tidy and in one place. The 12 Pin connects your lights, electric brakes and accessories while the Anderson connector safely gets power to your auxiliary battery.
With most modern vehicles on today's market, reverse sensors are almost a standard and can be a pain when reversing your trailer. The Reed switch stops the function of the reverse sensors as soon as your trailer plug is connected therefore cancelling out the constant beeping when reversing.
The Integrated "Nite-Lite" is automatically activated when your vehicles headlights are turned on and is a welcome feature in dark or dimly lit areas eliminating the annoyance of hitching up in poorer lighting conditions.
Now available at Road Tech Marine, online and in stores.