Bar Crusher adds new seating options

AUSSIE boat builder Bar Crusher has expanded its range of seating options with a new side-mount bolster seat with integrated tackle storage and slide-out 90L icebox.
The matte black framework is constructed from heavy duty 32mm alloy tubing and accommodates three easily-accessible tackle trays, with bungee cord retention (as per the standard tackle storage seat boxes).
Along with offering cool storage for food, drinks, bait, fish, and general dry storage for all sorts of gear, the split-lid icebox also provides additional seating, similar to Bar Crusher's larger king/queen seat boxes. The icebox can be slid forward (towards the bunk) to maximise cockpit fishing space, while a strap point helps secure the icebox when underway.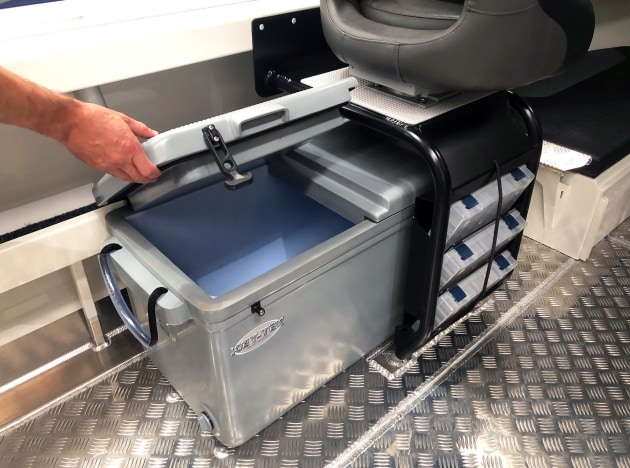 Fitted as standard with a range of features, this latest personalisation option is available on both skipper and passenger sides, and suits all cuddy cabin (C Series) and hard top (HT Series) models from the 575 right through to the 780.
For more information: www.barcrusher.com.au