Boat Monster introduces Invincible Boats to Australia and New Zealand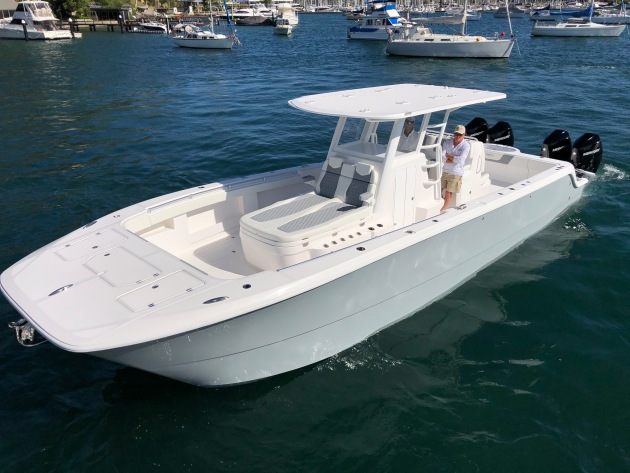 SYDNEY-BASED Boat Monster has been appointed as Invincible Boat's distributor for Australia and New Zealand.
The first Invincible delivered to Australian shores is the 35' Catamaran which landed at Port Kembla, NSW, late last week. The boat went straight into the water and made its way to Boat Monster's new premises at Sydney's northern beaches, with easy access to Pittwater and Broken Bay.
A launch event is scheduled to take place in December and the team at Boat Monster says now that cross-border rules are being relaxed a number of key industry players will have an opportunity to see and test the Invincible catamaran for themselves.
About the range
Invincible Boat Company is a saltwater sport fishing and high-performance boat brand headquartered in Florida. There are 10 boats in the range, five mono-hulls ranging from 33' to 46 and five catamarans which include the recently announced 33' Catamaran, the smallest in the range and the new 46' Catamaran, the largest in the range.
About the 35' Catamaran
The 35' Catamaran is a stable twin hull fishing boat, designed for maximum performance out of both twin and quad engine configurations. With a maximum combined horsepower of 1200, the 35 Catamaran is a versatile fishing machine with effortless manoeuvrability, a speedy, comfortable ride and unparalleled stability for a boat of its size. Monster Boats says, the patent pending twin hull design provides tremendous cockpit space only a catamaran can deliver.
For more information: www.facebook.com/boatmonster