Brisbane loaded with Fishing Weapons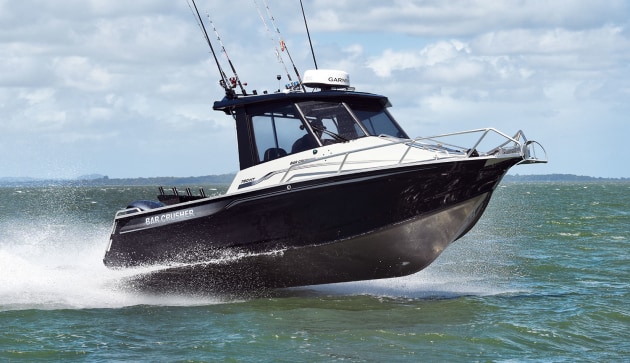 THIS week's Brisbane Boat Show (August 23 to 25) will be loaded with "Fishing Weapons" with around 20 Bar Crusher boats on display.
Among the models on show through Bar Crusher's southeast Queensland dealers Stones Corner Marine (stand 105) and Australian Marine Centre (stand 309) will be the 535C, 575C, 615C, 670C, 615BR, 615WR, 585HT, 670HT, 730HT and 780HT.
Those on the hunt for a new boat will also have the opportunity to save thousands of dollars on a new Bar Crusher with free rigging from Yamaha and Suzuki, along with show-only dealer discounts.
Manufacturers say Bar Crusher boats are renowned for quality construction, superior performance and maximum fishability and come standard with a range of fishing-related features. Every Bar Crusher boat is factory-packaged on a custom-designed trailer, which ensures towing, launching and retrieving is a breeze. Self-centering and aligning perfectly every time, Bar Crusher's innovative Bar Catch system also allows for single-handed launch and retrieve.