C-MAP rebrands flagship nautical navigation app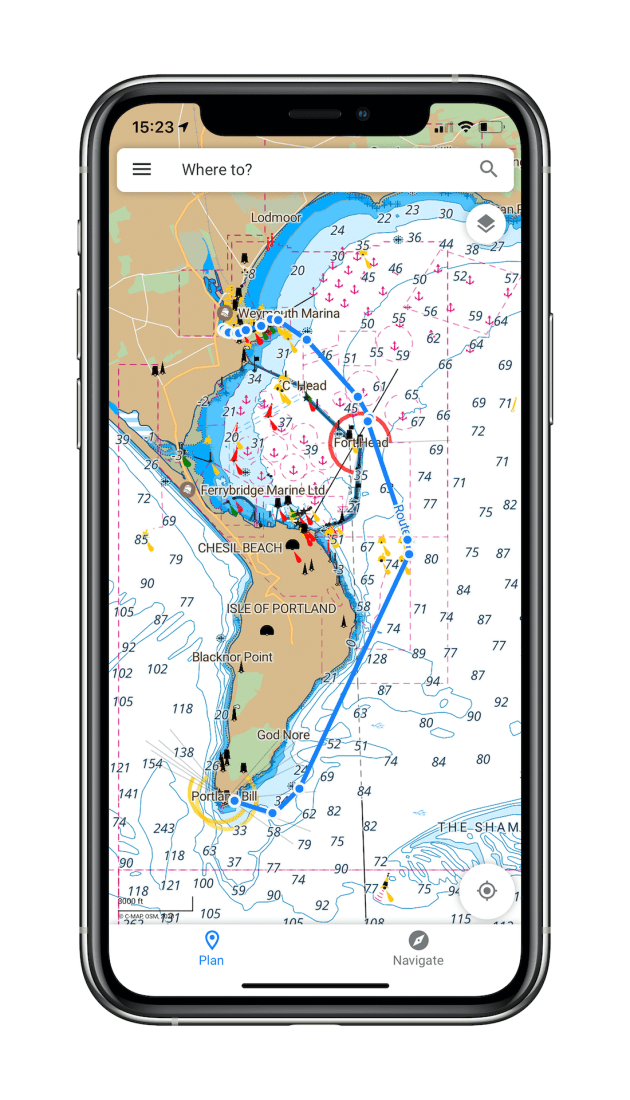 C-MAP has renamed and enhanced its Embark App to the C-MAP: Boating App. It's free to download and offers the user access to a range of charting and features, with a free trial of Premium features, which can be accessed on phone, tablet or computer.
New navigation tools
As well as improvements to charting, the App boasts a new measure distance tool and search by coordinate tool, both aimed at enhancing the navigation experience on the app alongside its current popular auto-routing, personal waypoints, routes and tracks features.
Latest and detailed weather data
The app's marine weather forecast has also been updated, with users able to discover the moon phase. In addition, users can now view conditions along their whole route, whether its precipitation, wind, tides or wave information.
Thousands of new points of interest
In partnership with Navily, the app now lists thousands more destinations around the world – allowing users to easily search for a mooring or other points of interest, including beaches, shops and much more.
This data includes additional information on amenities available, VHF channel, telephone number, quantity of berths, draft, length, and photos and reviews from users.
Now available in six languages
The C-MAP: Boating App has also broadened its global presence, now available in German and Italian, as well as English, French, Spanish and Norwegian.
The C-MAP: Boating App can be accessed on a range of devices including your phone, tablet and computer. Users travelling to an area without internet or cellular data coverage can upgrade to Premium and download offline maps and weather, to stay safe wherever the on-water journey leads.
Download the app from the Apple App Store or Google Play.
For more information: www.c-map.com/app/