Club Marine launches a 'Summer of Rewards'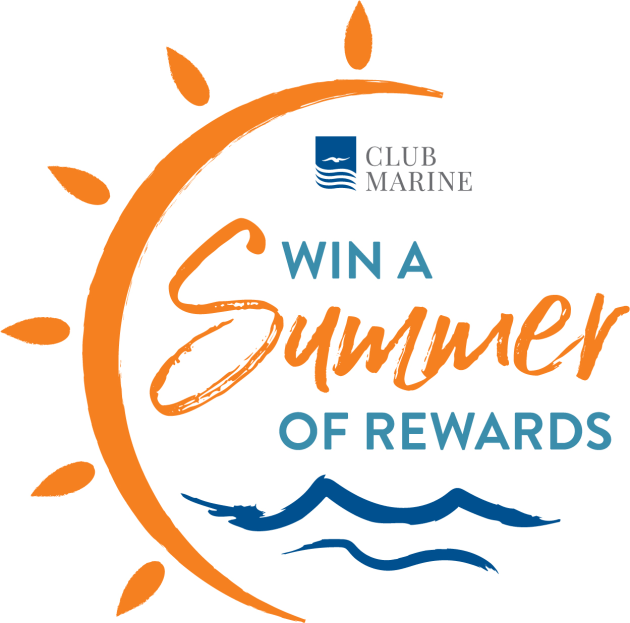 CLUB Marine is giving away $25,000 worth of prizes in its 'Summer of Rewards' promotion.
All participants need to do to be in the running to win a Summer of Rewards is to have a Club Marine Pleasure Craft Insurance policy and a Club Marine Magazine subscription in either Australia or New Zealand at the time of each draw between November 1, 2018, and March 31, 2019.
Each month during the promotion period, five Club Marine members will each win $1000 to spend at Club Marine Member Rewards partners as promoted on our website.
Club Marine members enjoy a wide variety of exclusive benefits from an ever-growing group of prominent marine businesses in our Member Rewards program – whether they're into fishing, sailing, cruising or wakeboarding, or just want to wear the best gear, they have included something for everyone.
With Summer of Rewards, 25 winning members will each receive $1000 to spend with up to three Member Rewards partners, including Henri Lloyd, Hamilton Island, Musto, Big4 Holiday Parks, Australian Marine Wholesale, Barz Optics, Boat Shoes Online and JSW Powersports, among others.
Prize winners will be contacted and announced on the Club Marine website after each monthly draw.
"We launched Member Rewards in July because we wanted to add more value to members," said Club Marine CEO Simon McLean.
"We have partnered with a range of reputable marine and leisure businesses that are relevant to the boating community. These partners offer our members discounts and special offers across a broad range of products and services, regardless of the type of boating they're into.  
"We're now excited to give away $25,000 worth of prizes as part of our 'Summer of Rewards' competition. The great news is that new and existing members will automatically qualify for entry just by making sure their insurance and magazine subscriptions are current throughout the summer months of November 2018 to March 2019.
"All Club Marine members have access to the full range of member benefits, including the Club Marine App, Club Marine Assist, Club Marine eNews, our growing range of videos on Club Marine TV and our social media activities.  That's why boating's just better with Club Marine," said Simon.
To find 'Summer of Rewards'terms and conditions, click HERE.