Edencraft tour the East Coast of NSW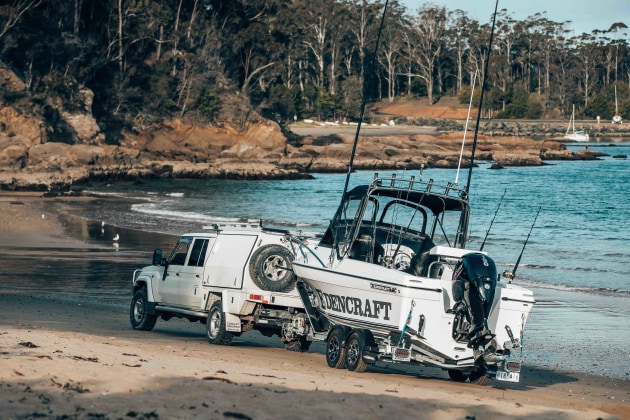 EDENCRAFT is excited to announce its first East Coast tour, starting in Pambula on March 8 and continuing through to South West Rocks on March 25.
The event provides NSW boaters the chance to inspect the latest boats out of the moulds and allow potential buyers to book a test ride. Of course, if the bite is on then don't be surprised to see a few Edencrafts trolling the fishing grounds.
Edencraft director Grant Maher says: "Edencraft's heritage is in NSW, having started in Eden in the 1980s. The boats are now built in Geelong, but NSW boaters have continued to support the company over the years".
Following the success of Edencraft's Family Day in Eden in late February, Edencraft says it's keen to explore more of the NSW coast with planned stops at Batemans Bay, Shellharbour and Port Stephens.
"The Edencraft brand belongs in coastal fishing towns with those who live and breathe all things boating and fishing. We're looking forward to getting back to the grassroot communities we build our boats for," Maher said.
The company plans to tow its 565 demo boat, 233 Formula (pod model), and 6.0m Offshore, with bookings required for inspections and test rides.
"We're not planning on attending the Sydney Boat Show this year so this is the best opportunity for NSW boaters to check out the boats in person," he said.
Potential buyers can book boat inspections/test rides via the Edencraft office on 03 5248 5662 or admin@edencraft.com.au.
For more information: www.edencraft.com.au