Exploding Fish Evolution 360 rod holder

EXPLODING Fish have released the rnew Evolution 360 Bluewater Sports Series rotating rod holder.
The Evolution 360 rod holder is designed to replace conventional flush mount rod holders that have a fixed rod position. The Evolution 360 rod holder allows you to rotate the rod up to 360 degrees and fine-tune its position with the push of a button. The rod holder is available in 3 sleeve angles (0, 15 and 30 Degrees) for even more flexibility.
Rated to 60kg/135lb tackle, the Evolution 360 rod holder covers most general fishing needs, accommodating straight and curved butt rods. The rod holder allows you to adjust your spread and angles at will when trolling, drifting, bottom fishing, at anchor or turn your rods in to protect them when underway and docking.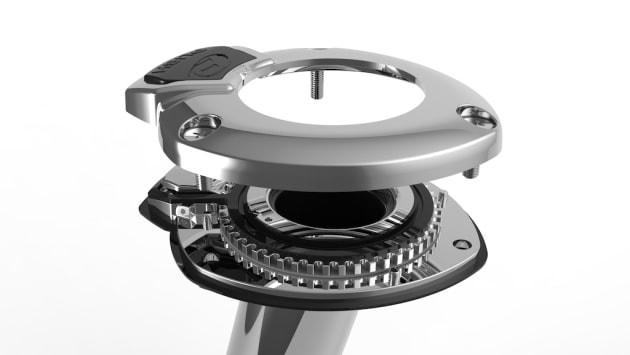 The Evolution 360 rod holder is made from high-quality parts and features 316 stainless steel with a 5 year manufacture warranty.
Exploding Fish says, once you have used the Evolution 360 and taken on board its advantages you will wonder how we got by all these years without it.
For more information: explodingfish.com.au