Honda debuts all-new 115-150 outboard range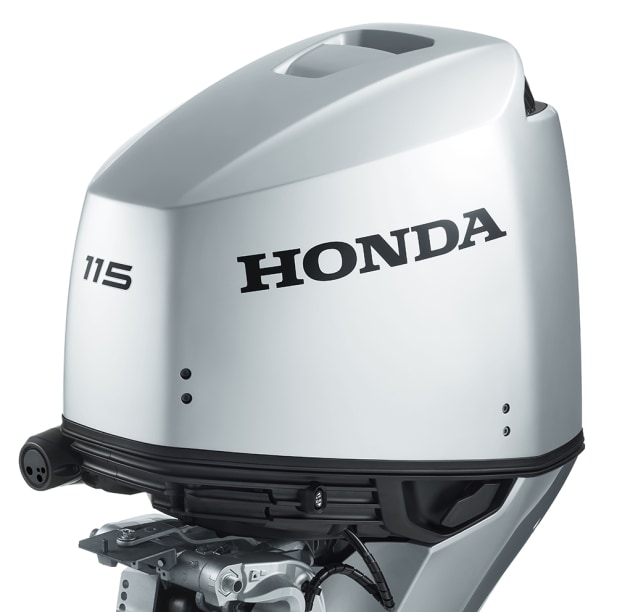 COMPLETELY redesigned and redeveloped, the all-new BF115, BF135 and BF150 offer VTEC and PGM-FI technology for rapid acceleration and outstanding performance. This joins an ECOmo system for greater fuel efficiency and Honda iST technology that delivers precise engine response.

A reimagined "dynamic motion" design
With impressive key features taken from Honda's flagship V6 range, this reimagined large outboard engine range offers the perfect balance of performance and economy in an exterior shaped to evoke Honda's iconic heritage.

The sharp and sophisticated silhouette is the result of Honda's "dynamic motion" design. Dramatically evolved from previous models, the progressive forward-wedge has slick functional styling and a high-quality finish.

Intelligent Shift and Throttle technology
The main technological advancement for 2021 is the addition of iST, Honda's Intelligent Shift and Throttle (Drive by Wire) technology. Adopted from Honda's legendary V6 series, this cutting-edge feature enables precise electronic engine response. Allowing owners to control multiple engines with a single lever and ensuring comfortable, easy operation for pleasurable, straightforward, and stress-free boating.

All three Honda Marine outboard motors feature multiple rigging options for a customized on-the-water experience; choices include both Intelligent Shift and Throttle (iST) and mechanical control options.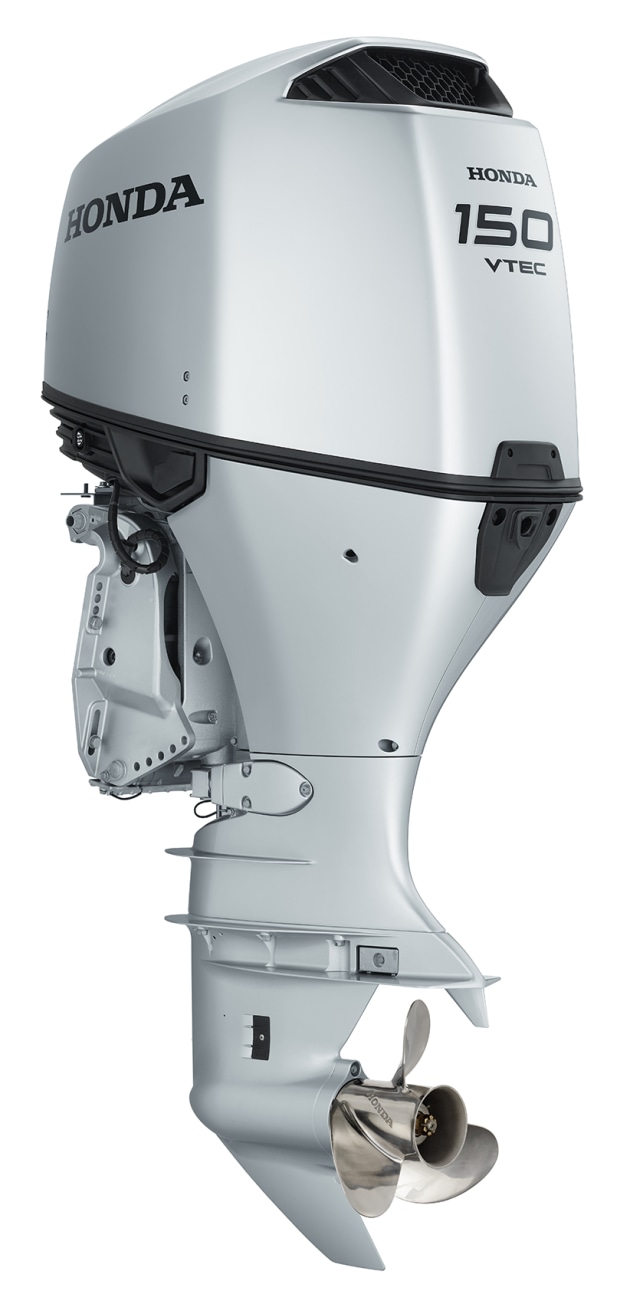 A perfect balance of performance and economy
Honda's iST system joins a long list of renowned features that make this an undeniably impressive option for owners of speedboats and larger vessels.

VTEC optimises engine performance throughout the entire rpm range. Honda BLAST technology, with PGM-FI electronic fuel injection, delivers instant acceleration to an optimum cruising speed all while ensuring fuel efficiency. Whilst Honda's Outboard Alert system allows for safer cruising.

In addition to the fuel efficiency, reliability and durability that Honda have become well-known for, this range is built with new components to simplify maintenance and reduce running costs.

A continued commitment to efficiency
Efficiency is further enhanced by Honda's unique ECOmo system which cleverly adjusts the fuel-to-air ratio to optimise fuel economy. This improves fuel consumption while cruising and maximises efficiency to reduce the impact on the environment.

Engineered to perform
As Honda continue to strengthen and enhance the Outboard Marine line up, we remain committed to utilising our unique technologies to address environmental issues and give customers the best possible experience on the water.

A commitment that is confirmed by the BF115, BF135 and BF150, or in other words, the greatest range of Honda marine engines since the world-renowned V6.

The Honda BF115-150 range is expected to arrive in Australia from January 2022. Prices will be announced closer to the release date.
For more information: marine.honda.com.au