Hook'em boat lights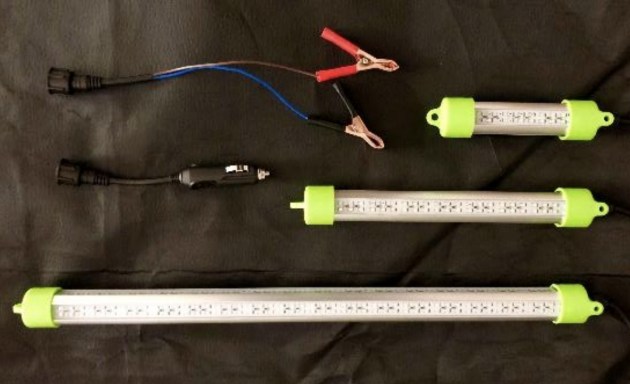 AUSSIE company Hook'em released its 12 volt Fish Attractor Water Lights at the AFTA trade show.
The green lights are designed to be used in or out of the water and feature a 7.5 metre cord. They are fully extruded alloy with no glass. All LEDs are surrounded with a clear epoxy for extra strength. Supplied with crocodile clips.
Available in three sizes: 16cm, 28cm and 53cm.
For more information: www.hookem.com.au