Humminbird Helix G4N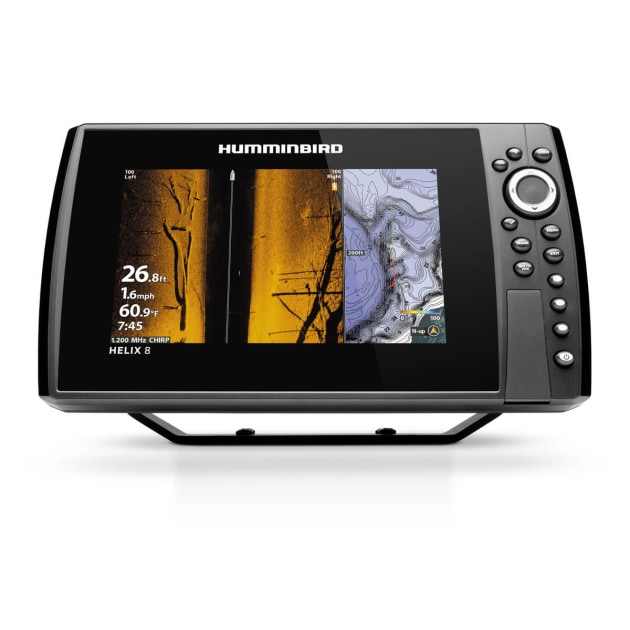 HUMMINBIRD is introducing its fourth generation (G4N) HELIX models, delivering more technology than ever, with a wide range of features and screen sizes suitable for any fishing application.
The new HELIX G4N Series gives anglers the latest in innovative imaging technology, with MEGA Imaging+, and a variety of screen sizes from 8-inch to the new 15.4-inch display, ensuring there is a HELIX G4N to fit any angler's needs.
The new HELIX 15 model boasts a giant 15.4", ultra-bright and crystal-clear display to see all of the details provided by exclusive Humminbird sonar, navigation and networking technologies.
These new fish finders come equipped with the best sonar and mapping options on the water, including MEGA Imaging+, and Dual Spectrum CHIRP 2D sonar, and are compatible with Humminbird's exclusive MEGA 360 Imaging.
Humminbird users have the widest selection of charts available, ensuring they are covered with premium chart options no matter where they fish.
New to the HELIX G4N Series, built-in NMEA 2000 and Wi-Fi come standard.
Packed with Ethernet networking and Bluetooth functionality, the new HELIX G4N models have been designed to work seamlessly with the One-Boat Network. This exclusive pairing of Humminbird, Minn Kota and Cannon fishing products allows anglers to integrate compatible fish finders, trolling motors, shallow water anchors, downriggers and more, so that anglers can find, stay on, and catch more fish. With One-Boat Network, anglers can control connected Minn Kota i-Pilot Link trolling motors, Talon and Raptor shallow water anchors and Cannon downriggers right from their Humminbird unit. Select HELIX G4N models are also compatible with optional MEGA 360 Imaging transducers and Built-in MEGA Imaging on select Minn Kota trolling motors.
The HELIX G4N family consists of five screen sizes (8-inch, 9-inch, 10.1-inch, 12.1-inch and new 15.4-inch).
For more information: www.humminbird.com.au