Massive savings off Edgewater Boats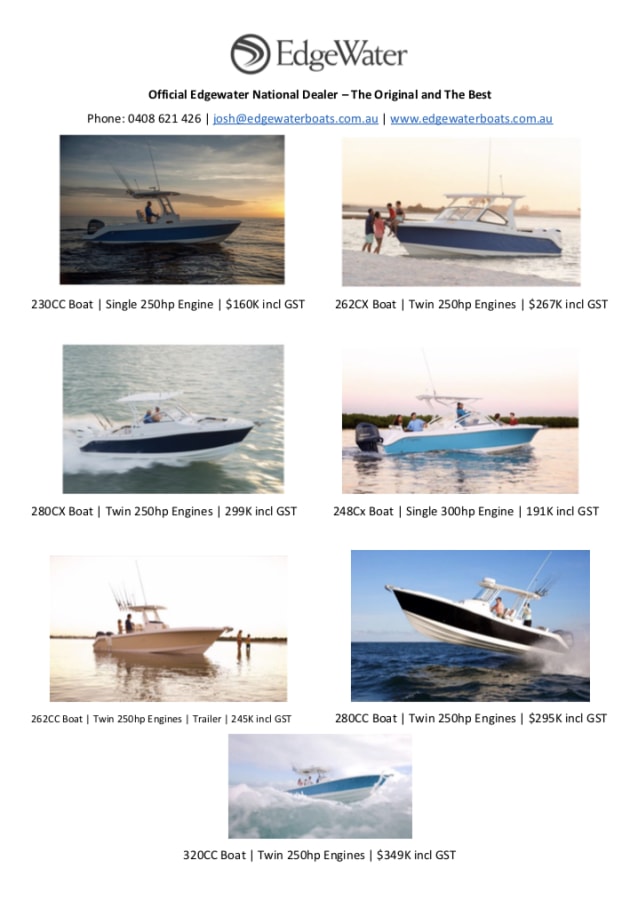 EDGEWATER Boats Australia has announced a once-in-a-lifetime opportunity to grab a bargain and buy yourself one of these high end sport fishing boats.
Over the past quarter Century EdgeWater Boats has been crafting and perfecting the best offshore centre consoles and family crossovers (dual consoles) on the water, according to Edgewater.
The company says these performance boats are designed based on four pillars: quality, luxury, fuel efficiency and safety.
EdgeWater boats come with limited lifetime hull warranty, unsinkable hulls, and utilise cutting-edge intelligent engineering concepts and practices. 
Check out the list of specials above and contact Josh at Edgewater Boats on 0408 621 426 or josh@edgewaterboats.com.au.