Mercury joystick piloting now available in more outboards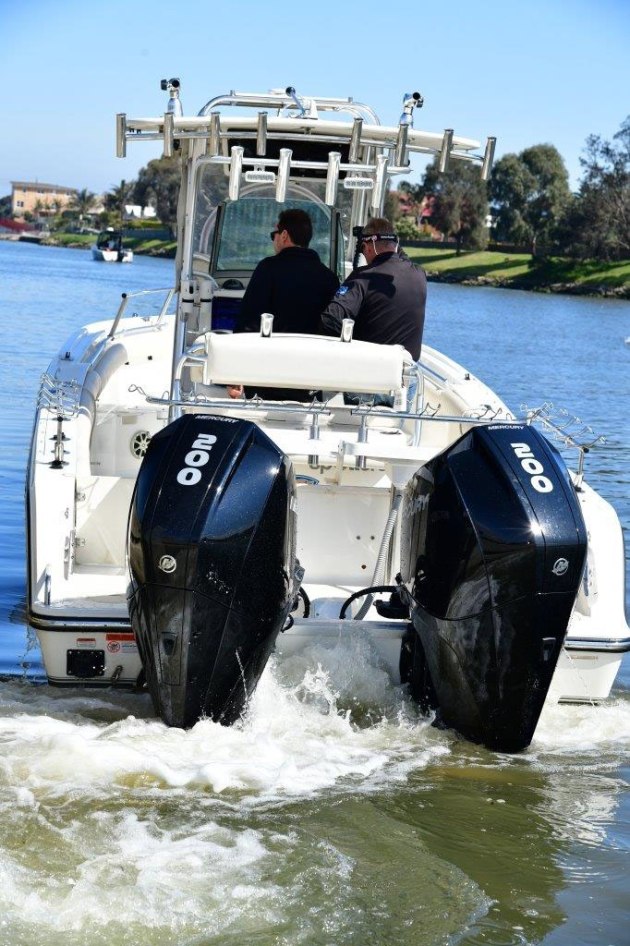 JOYSTICK piloting is now available for more Mercury engines across Australia and New Zealand.
Mercury Marine's latest joystick technology is now available down to 200hp:
V-6 3.4L 200hp and 225hp FourStroke outboards with DTS, as well as
V-6 3.4L 200hp SeaPro outboards with DTS.
Up until now, Mercury's Joystick Piloting for outboards was only available for engines 250hp and above.
Created by Mercury and SeaStar Solutions, this new, fully validated joystick package comes with a range of high-tech features you'd expect.
Mercury says joystick technology enhances virtually every aspect of the boating experience, delivering effortless, intuitive boat control.
With only a single hand needed to control throttle, shift and steer, you can simply and efficiently move your boat in any direction – sideways, diagonally, forward, backward. You can even rotate in place. It means beginners to boating can dock or manoeuvre in tight spaces with confidence, despite wind and current.
In addition, the system allows the driver to hold a boat in position, hold its heading, or hold its position and heading simultaneously (which is particularly useful when fishing around a structure, or preparing the boat to dock).
Importantly, the new system is perfect for a wide range of hulls.
For more information: www.mercurymarine.com