Mercury Racing's new 450R on show in Sydney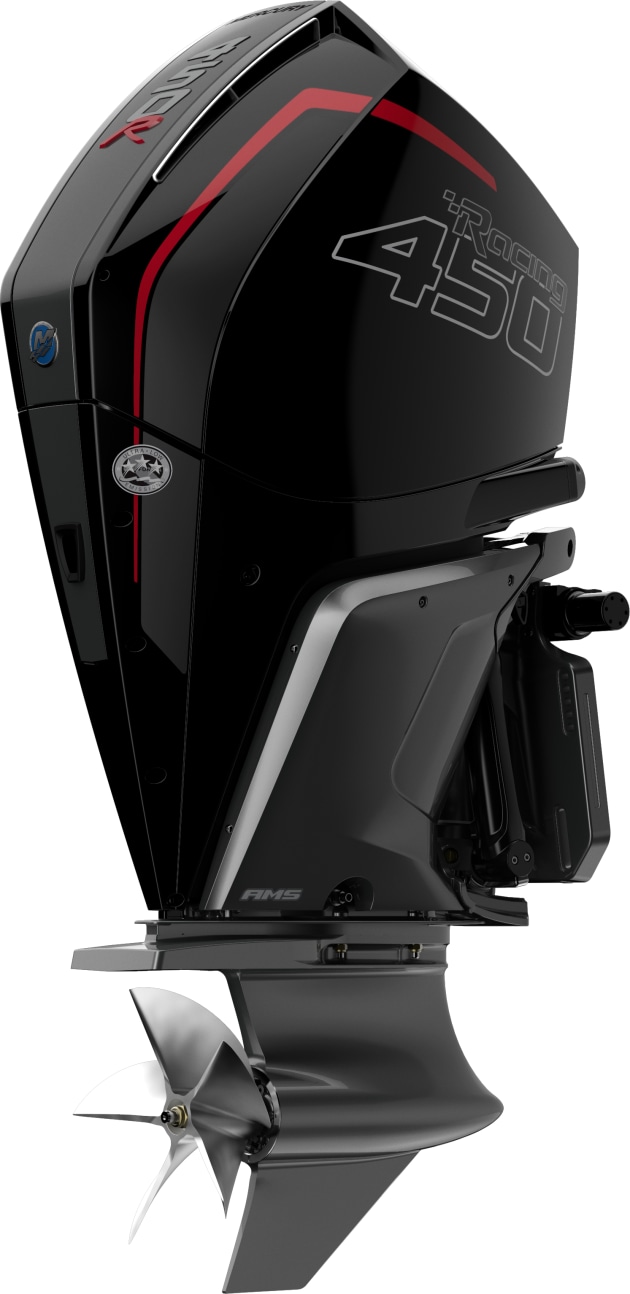 IT'S just been confirmed, Mercury Racing's new 450R outboard is going to be on display for the first time in Australia at the Sydney International Boat Show (SIBS) from August 1 to 5.
A supercharged 4.6-litre V8 thrill machine, the new 450R sparked worldwide attention when it was unveiled in the USA recently and it's sure to be the centre of attention at SIBS
Steeped in Mercury Racing DNA, the 450R's 4.6-litre V8 FourStroke powerhead is boosted by an exclusive Mercury Racing supercharger to produce 450 peak-propshaft horsepower with 40 percent more torque than its predecessor, the powerful 400R.
According to the manufacturers, the new 450R is an amazing 136 kg lighter than its nearest competitor, and delivers an industry-leading power-to-weight ratio in a compact, efficient package that combines extraordinary acceleration and top speed potential with rugged reliability and the latest technology.
Come to the Mercury Marine stand at the Sydney International Boat Show (International Convention Centre) and check out the 450R – an engine purpose designed for people who crave high-performance and unrelenting power.