Mercury Racing's new 450R outboard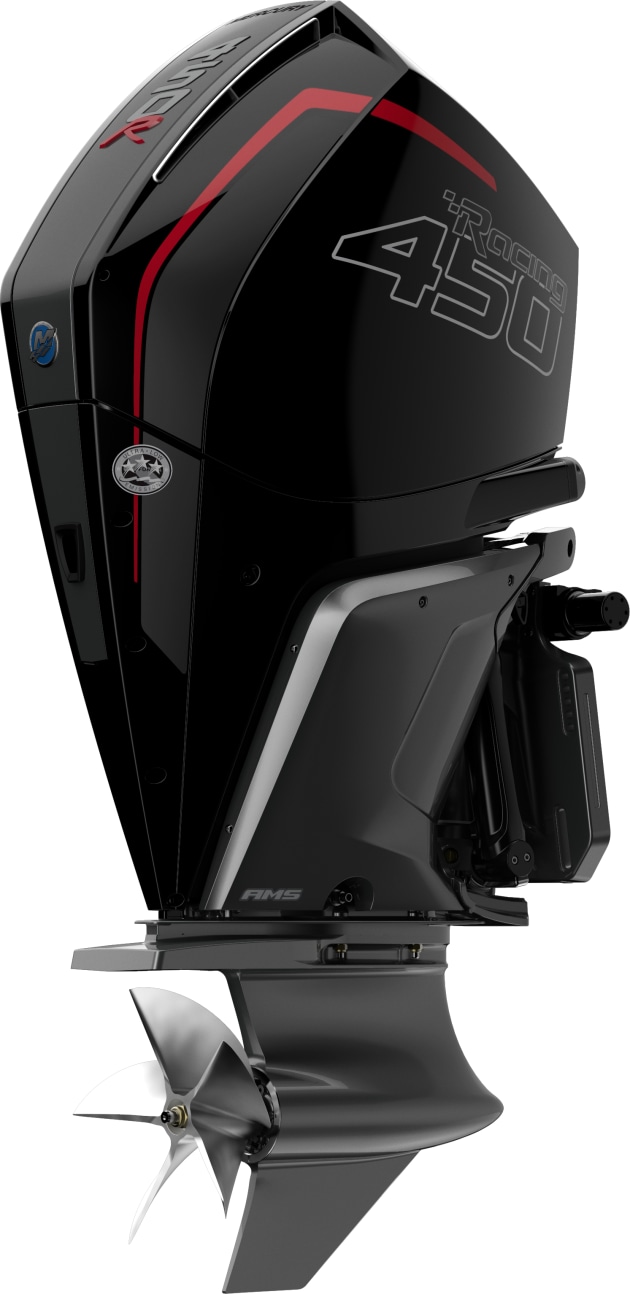 MERCURY Racing's new 450R outboard is a supercharged 4.6-litre V8 thrill machine that provides unmatched power density and the latest in engine technology.
In other words, according to the manufacturers, it is purpose designed for people who crave high-performance and unrelenting power.
The 450R's 4.6-litre V8 FourStroke powerhead is boosted by an exclusive Mercury Racing supercharger to produce 450 peak-propshaft horsepower with 40 per cent more torque than its predecessor, the powerful 400R.
At 136 kg lighter than its nearest competitor, the new 450R delivers an industry leading power-to-weight ratio in a compact, efficient package that combines extraordinary acceleration and top speed potential with rugged reliability and the latest technology.
The 450R offers multiple gearcases, control system, tie bar, and styling options to create the ultimate customised outboard performance package, ready to run wide open all day long.
Best of all, the Mercury Racing 450R delivers all of its performance on premium unleaded 95 RON fuel.
You can read more about the 450R HERE.