Mercury's new 15/20 hp EFI fourstroke outboard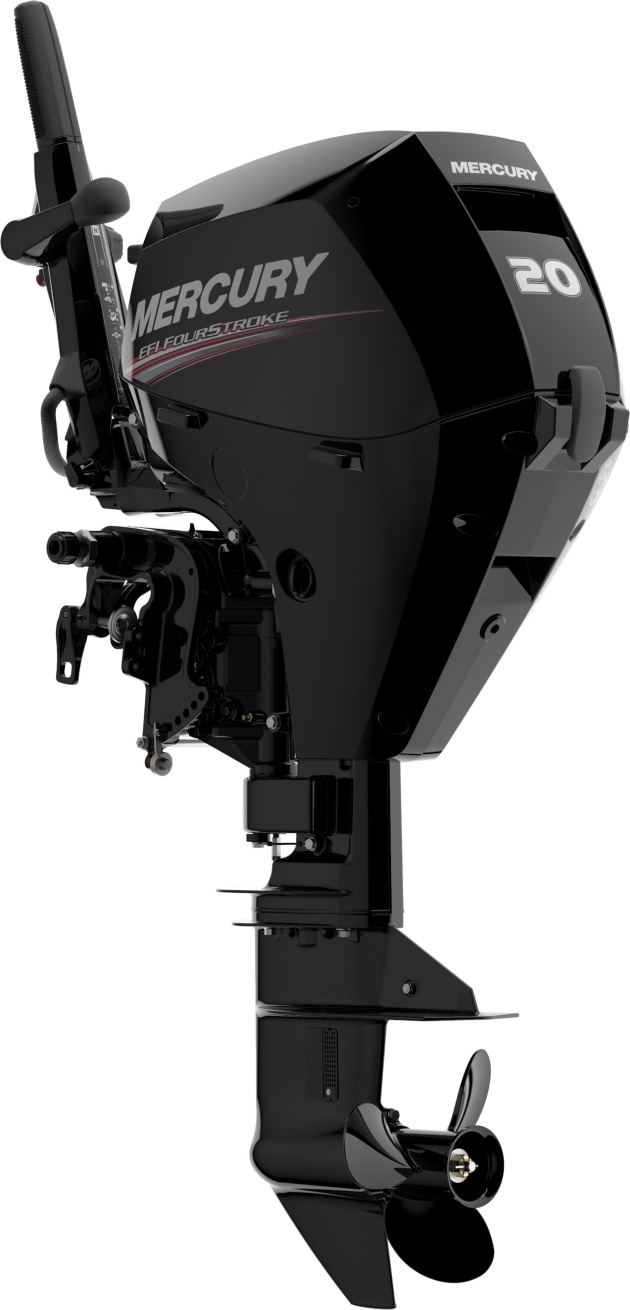 MERCURY Marine is adding to its range of four stroke outboards, with the introduction of the ultra-lightweight 15 and 20hp EFI FourStroke platform.
In addition, Mercury has launched its innovative new multi-function tiller handle, the world's first portable outboard tiller that offers ambidextrous operation.
Designed for anglers, recreational family boaters and commercial operators, Mercury's latest outboard features battery-free EFI for fast starting, instant throttle response and better overall performance. It is also among the lightest engine of its class on the market, improving acceleration, top speed and handling. On top of all that, according to the manufacturers, it delivers exceptional fuel economy.
Like the other engines in Mercury's FourStroke outboard portfolio, the new 15 and 20hp EFI is designed with ease of maintenance in mind. Its clean, no-drip, no-spill oil drain system, fresh water flushing attachment, and water separating fuel filter makes a user-friendly outboard.
"We really excited to announce the new 15 and 20hp EFI four-stroke outboard platform," said Nicholas Webb, Senior Director of Engine Products (Aus, NZ & Pacific).
"This is an engine that is easy-to-start, intuitive-to-operate, lightweight and fuel-efficient. Our goal is to develop an intuitive product that enhances true customer boating experience."
This lightweight outboard platform starts at just 45 kg, some 13% lighter than the platform it replaces, and comparable to the existing 2 stroke model in Mercury's outboard line-up.
The new 15 EFI FourStroke outboard is also available in ProKicker models and SeaPro commercial models. 
Pricing and a complete model list will be available in early 2018 with the release for sale of this new platform.