Mercury's new six-year warranty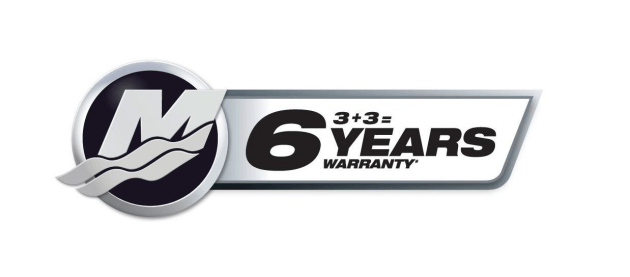 "WE'RE so confident in the reliability of our outboard engines we're extending our warranty to six years. Simple."
That's how Nicholas Webb, Mercury's Senior Director of Engine Products (Aust., New Zealand, Pacific) summed it up, following Mercury's announcement of a new extended six-year warranty for all recreational outboards.
That includes from the lightest 2.5 hp model all the way through to the awesome power of the 350 hp Verado outboards.
Simply have your Mercury engine serviced at an authorised service centre at the recommended servicing intervals and you'll now be covered by an additional 3-year factory-backed warranty that's on top of the first three years of coverage.
That's a full six years of warranty coverage and, importantly, it's non-declining, meaning the coverage is the same on the last day as it is on the first.
The new warranty is also fully transferable – it goes with the engine. That means if the outboard is sold during the warranty period, the second (or any subsequent) owner also gets to enjoy the peace of mind of the 6-year warranty.
Mercury's new 6-year warranty automatically applies for new outboards purchased in 2018 and applies to Verado, FourStroke, OptiMax and TwoStroke outboard engines.
For more information, visit your nearest Mercury Dealer or click HERE.