Quintrex Challenges "Where Next"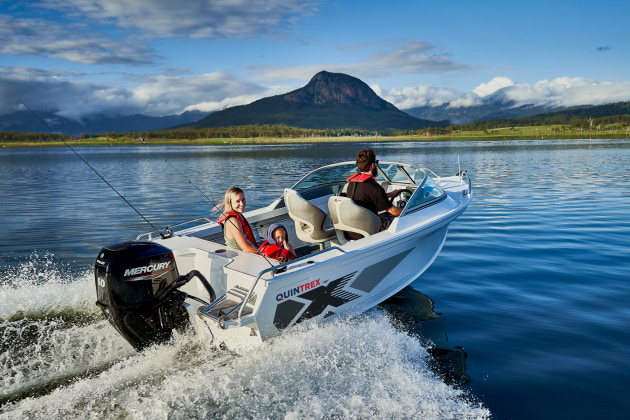 ENGRAINED in a rich history as Australia's leading aluminium boat brand, this year Quintrex reinvigorates its visual branding as the company sets its sights on a bold future of innovation and challenging the marine norms.
Still fondly reflecting the rich 75-year heritage as Australia's most sought-after boat brand, the refresh still maintains the essence of the previous logo, whilst simply refining the crux of the visual representation to streamline its identity across all platforms.
Together with upholding the mandate to continue getting people out on the water, Quintrex seeks to inspire all Australian boaties to continue challenging "Where Next".
The modernisation is set to strengthen the brand and take it to the next level, whilst representing the product in a way that befits its status as Australia's leading boat manufacturer.
Quintrex officially released the new branding across all vessels, digital and print assets, and in all communications on Wednesday, 15 June.
Find out more about the brand's history of innovation via the Quintrex website, or join the family today by contacting your local dealer at: www.quintrex.com.au/buyingaboat/makeanenquiry