Southern Formula 19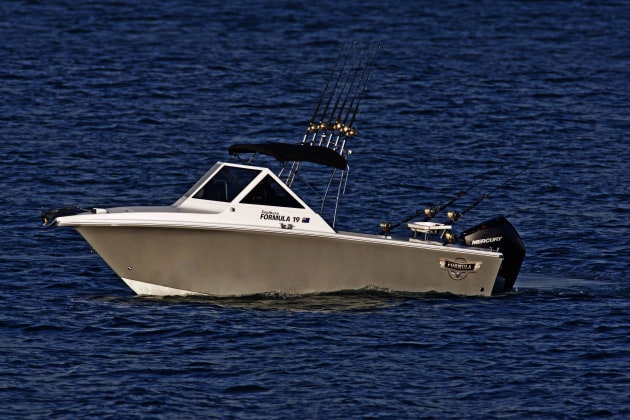 THE all-new Southern Formula 19 is the third model in the line-up of the new Victorian built brand.
In just over 12 months there has been an overwhelming response to the Southern Formula brand, starting with the enormous 24 and the equally impressive 21, and the new 19 is sure to take Southern formula to a new level.
Boating enthusiasts can look forward to a blend of old school looks, agility and precision handling achieved thanks to its 21-degree variable deadrise, full fibreglass stringer system and foam filled hull.
A newly designed deck will adorn the classic line of the hull that finish with a Carolina flare. It will sport a substantial cabin, 780mm of freeboard and a helm that can house 16" displays with room for other essential modern electronics.
The all-new 19 can be ordered with the option of a windscreen or wave-breaker and is fitted with a 280-litre fuel tank and a 300 litre kill tank. Whether you're a hardcore game fisherman, spear fisherman, commercial diver or your average recreational angler, there's an option and layout that can be customised to enhance your boating experience.
The newly designed flatback transom can sport single and twin engines and is rated to a maximum of 250hp and a max weight of 350kg.
Southern Formula has spent the past 18 months with naval architects working on the 19. The new design will sport the same characteristics as the 21 and 24 but with greater stability and fuel efficiency while maintaining a soft ride and exceptional handling.
The Southern Formula 19 can be bought as a bare bones hull and deck or a fully optioned package.
For more information: wwww.southernformula.com.au