The BIA Advanced Skipper course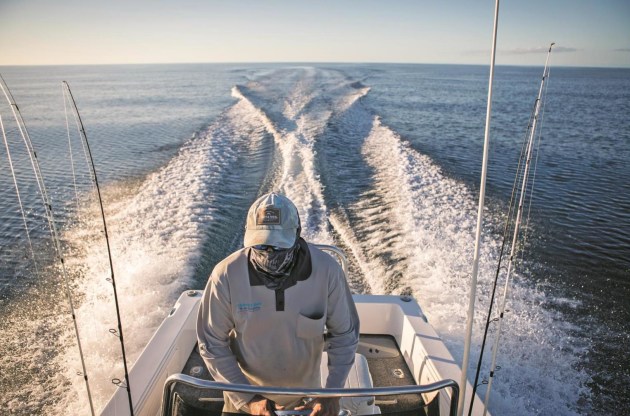 AUSTRALIA'S Boating Industry Association (BIA) has set out to make the waters of Australia a safer place to enjoy boating.
All the statistics show that complacency and lack of situational awareness is the major cause of boating incidents. With over two million Australians with a recreational boat licence, there are many that don't go out often enough to develop good skills. Until now, there hasn't been a course to help. Advanced Skipper is an online program from the BIA and is designed by industry experts.
Advanced Skipper is an online course built by the BIA in partnership with Fresh Air Educators, who also deliver BOATERexam.com. It is designed for boaters who already have a boat licence, and who are looking for a refresher or some additional training.
How is the Course Different from Other Boat Licence Courses?
Advanced Skipper is scenario-based learning, offering students various situations where they can apply practical and analytical skills.
The course will take boaters through the most common types of boating situations, from putting your boat in the water, manoeuvring through a busy channel or waterway, enduring storms or foul weather, and mooring or anchoring your vessels in various situations. The student will be assessed during the scenarios, rather than at the end of a chapter, and has the option to see how their decisions play out.
The BIA's course will show you how to handle the risks that have caused incidents and accidents. Get recognition and rewards as an Advanced Skipper. For example, Nautilus Marine is offering 5% off new and renewed boat insurance policies (up to $100 a year, for 5 years).
Get your Advanced Skipper certificate from home, in 60-90 minutes, testing your knowledge and skills via the online program for only $55 (incl GST). Advanced Skipper presents 22 common boating situations from multiple angles, getting you thinking beyond true or false answers in real locations like Sydney Harbour, the Gold Coast, the Murray River and Rottnest. You'll learn how to anticipate events before issues become problems.
On completion of the course, your Advanced Skipper status lasts for five years, during which you will be eligible for the benefits and opportunities offered to Advanced Skippers. 

More info at advancedskipper.org.au.