The new Quintrex 481 Top Ender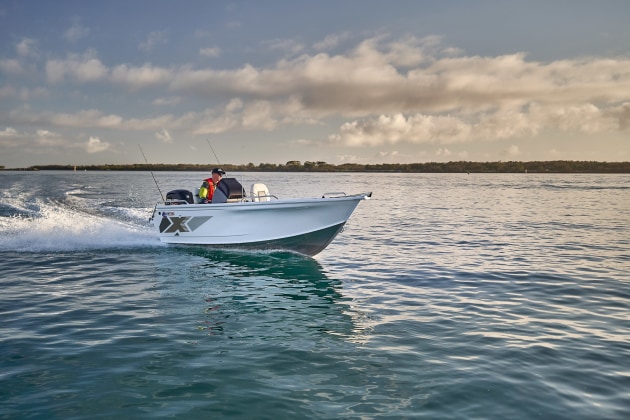 TOGETHER with Quintrex's commitment to delivering the industries best ride performance, high quality builds, and putting safety front of mind, the Top Ender is an easy first choice.
Originally derived to suit Australia's rugged Top End conditions, Quintrex's Top Ender epitomises the definition of strength in aluminium boating.

Part in parcel with its solid build and durability, the Top Ender has comfortably established itself as one of the most popular and sought-after fishing boats Australia-wide – and for good reason.
The barra-bass tournament style layout means uninterrupted fishing real estate thanks to a wide-open, spacious deck and deep casting platform; the perfect spot to reel in a catch and for storing ample tackle to keep dry. Whilst deep sides promise added safety for the family, or when you're against the gunwale reeling in a pearler.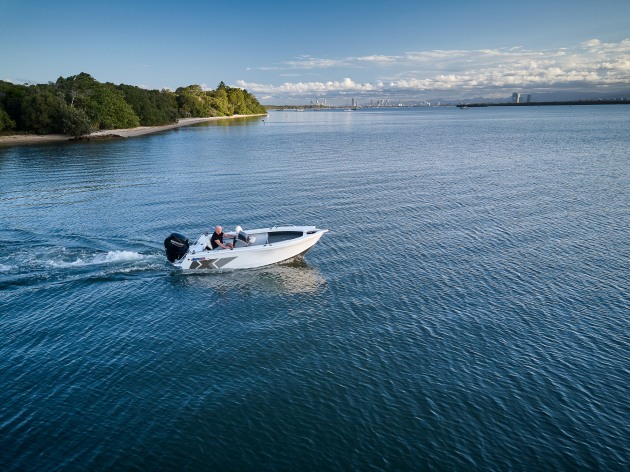 Famed for its industry-leading ride performance, the Blade Hull designed with Quintrex's ground-breaking stretch-forming technology, means that the Top Ender is an impressive all-rounder, delivering a safe and comfortable ride both inland and in open bays.
Now, thanks to Quintrex's boat bundles, buying the perfect vessel has never been easier. Customers can upgrade a Top Ender with the perfect option bundle that suits their lifestyle, whether fishing, comfort or the captain's experience is priority. Or, for a premium on-water experience, customers can opt for the Top Ender Pro.
Removing the complexity of boat buying by offering a clean-cut and fully configured boat, inclusive of a typical Top Ender customer's most sought-after options, the 481 Top Ender Pro is an easy choice set to make every day on the water a ripper.
Fishing essentials including a cutting board, marine radio, burley bucket and more plus, upgraded seating and hydraulic steering with tilting capabilities deliver a premium boating experience at an affordable cost.
With a person capacity of 5, the opportunities are endless, serving as the perfect family boat, or a trophy for a fisho plus their mates.
Boasting ample underfloor storage capacity, the Top Ender also serves as an ideal vessel for fishing weekenders, and it goes the distance with a 90HP rating.
Comfortable and easy to use, the Top Ender is famed as an ideal option for not only first-time boat owners but also, experienced boaties.
All Quintrex boats are available to purchase with a factory-fitted trailer that is specially calibrated to each paired vessel, meaning that buying a driveaway package is easy.
For more information: www.quintrex.com.au/buyingaboat/makeanenquiry