Tips for buying your first fishing boat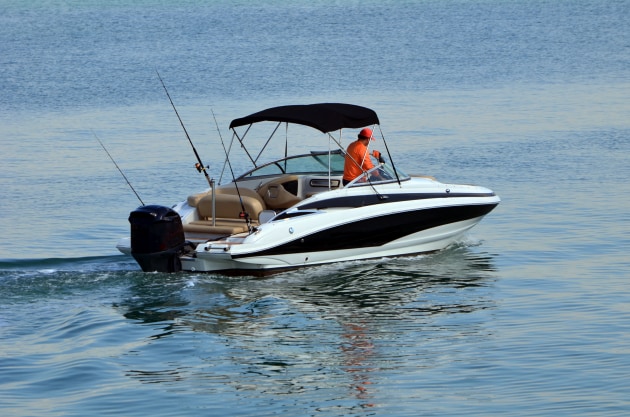 Sponsored Content
Have you caught the fishing or boating bug? You're not alone. Soon, boats appear everywhere, even when you dream at night! Hiring one and owning one are two different propositions. When it comes to buying you may not know where to start; or how you'll pay for it. In this guide, we'll give you tips on questions you should ask, where to research, what pitfalls to avoid, and how you can get the edge in negotiating a good deal.
What kind of boat?
The kind of boat you're after will have some self-imposed limitations. First of all, will your car legally tow it? Or, if you're considering a larger boat, are you prepared to pay for marina fees? If you're going after the bigger fish in open water, a 10-foot tinny might not cover it... Then again, you're also limited to your budget. More on that later.
Doing research
If you're new to boating and fishing in general, you should always do some research. Boating and fishing magazines and sites like these are a great place to start. To get a hands-on look at boats and costs, your next port of call should be a boat or lifestyle show. Shows like these are an easy way to learn about boats, pick up brochures and magazines, and talk to dealers and outfitters. You can ask questions about warranties and guarantees and talk to mechanics and marine surveyors about assessing second-hand boats before you buy.
You also need to know about "grey imports" or parallel imports. A parallel import is buying a craft from another country without going through an authorised Boating Industry Association dealer or state boating authority. The price tags seem too good to be true – because it usually is. You're on your own if it breaks down and the resale value is practically nil. Always perform an official property registrar search prior to purchase, to ensure you have your bases covered.
Your budget
Unless you've got deeper pockets than the Mariana Trench, most of us will need to take out some kind of finance. This is where your dreams meet reality. You should use a calculator to figure out your overall budget. How much can you afford in repayments, once maintenance, registration, fuel, safety gear, and marina fees are all factored in?
Finding finance
Finding finance at a dealer is one option – but dealers have a vested interest in collecting as much in fees and commission as possible. Going to a broker is a better bet says Bill Tsouvalas - a marine finance expert and managing director at Savvy. "It is a great time to get your boat purchase underway by submitting a low interest personal loan application, since interest rates are at an historic low," he says. "Going to a broker who can shop around for the best and most competitive rates on your behalf can save you a lot of money even before you hit the water.
If you choose a secured loan over unsecured, where the boat is collateral, you can save even more. But remember; your boat is on the table if you can't pay it back." Bill also says buying new is better than used in terms of getting a good rate. "A lender will hesitate lending for a boat with low residual value. Buying new is not only safer for you and your family, but will mean more competitive interest rates for something with zero knots on the hull."
Tips for negotiation
Bill says getting loan pre-approval can give you an edge in negotiating a good price with a dealer. Pre-approval means you're given a figure up front to play with; once you find your boat, the loan is "activated" and you're given the green light to purchase. "This gives you a firm price limit which a dealer has to meet or lose a sale – and dealers do not want to lose a sale! It also signals you're ready to buy, making you a hot lead for them. They don't like it when you slip away, so use pre-approval to your absolute advantage."