Tohatsu MFS3.5C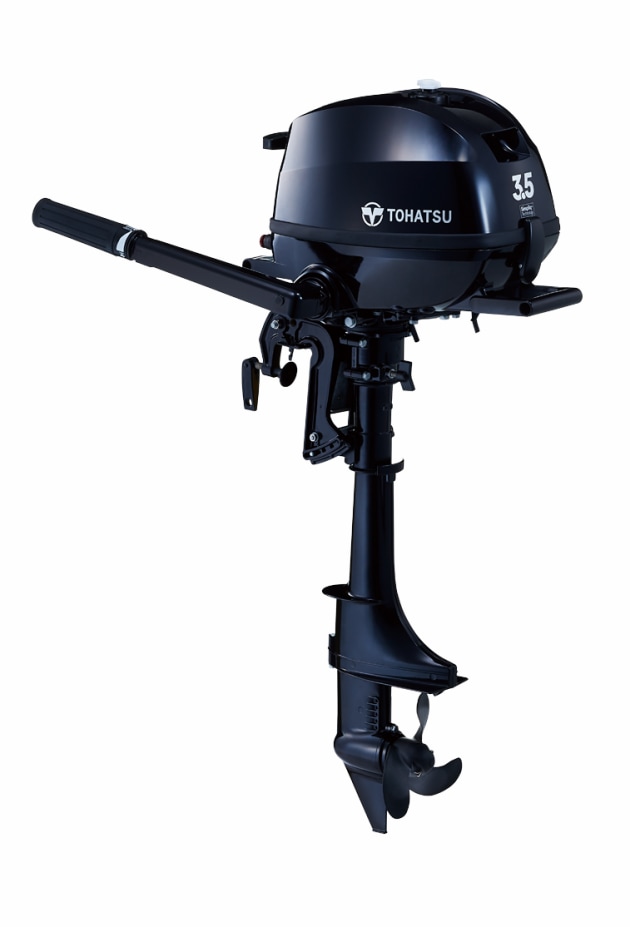 TOHATSU has designed the MFS3.5C with its "Simpliq Technology" philoshpy in mind, and has a couple of key features that portable users have been looking for.
The first is the 3-way storage and transport capability achieved from a unique engine oil breather system. The benefit is storage without oil leakage when positioned on a flat surface e.g. boot of car or caravan.
The second is the large front and back carrying handles designed for grip and stability. They also have the effect of making the unit feel lighter, a positive for those making the transition from two-stroke to four-stroke outboards.
Other benefits include a large tiller handle with throttle grip control, 360-degree full pivot steering, side mounted forward neutral gear shift, and thermostatic controlled water cooling. Model options include short and long shaft.
For more information: www.tohatsu.com.au