Yamaha extends colour options and releases new high-performance outboard range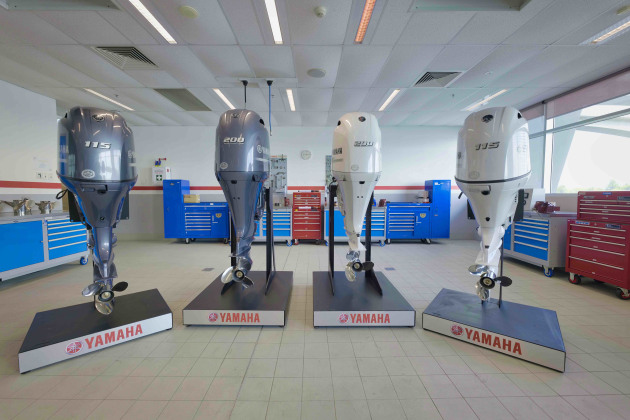 HAVING kick started the 2021 boating season with the launch of the all new Yamaha V6 Offshore range, Yamaha Australia has announced its latest outboard offerings for the Aussie market.
With boat owners increasingly looking to customise the look and finish of their boats, Yamaha has announced the release of pearlescent white engine options on their popular and dependable F115, F150 and F200 outboard line-up.
Hot on the heels of the recent V6 Offshore release, Yamaha is also launching their newly upgraded VMAX SHO (Super High Output) 4.2L V6 range, which comes in 200, 225 and 250 horsepower options.
VMAX SHO's have been engineered specifically to deliver an exceptional hole-shot and acceleration, with an equally impressive top-end speed.
Originally created for the US tournament bass boat market, these premium outboards are also well suited to a wide range of high-octane boating activities including water-skiing, racing, competitive fishing and other water sports.
The pearlescent white F115, F150 and F200 models are expected to hit Australian shores in the coming weeks, while the VMAX SHO is expected in July.
With current demand for outboards at record levels, contact your local authorised Yamaha dealer today to ensure you lock in your order.
For more information: www.yamaha-motor.com.au