Isuzu D-MAX X-Terrain review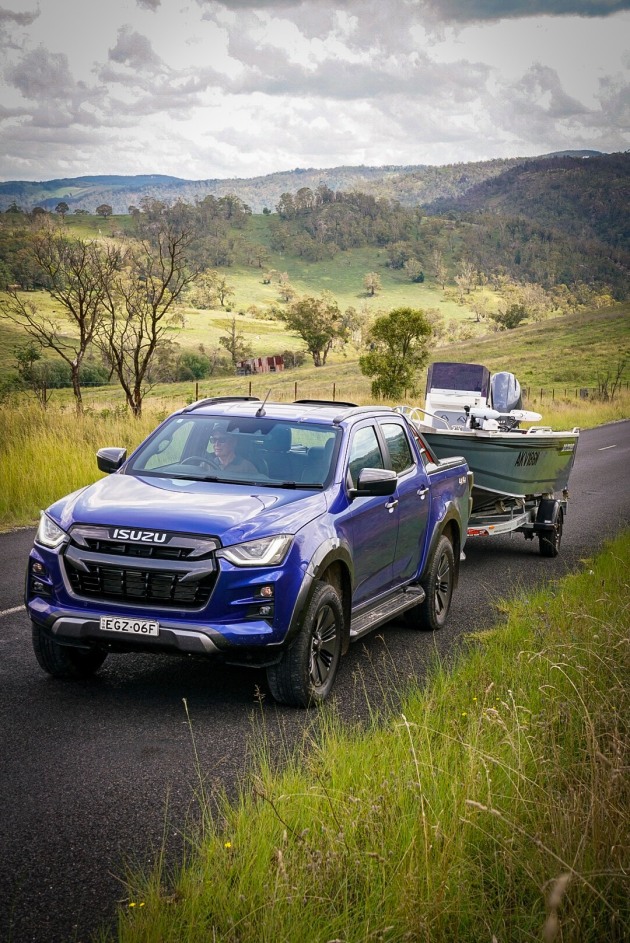 BACK in the March edition of Fishing World we published a review of the latest Isuzu D-MAX. During the test drive, that model, the mid-spec LS-M Crew Cab Ute, performed flawlessly towing the Fishing World Bar Crusher from Melbourne back to Sydney. We also clocked up a few more miles on a Snowy Mountains road trip and did plenty of driving around town.
Isuzu's D-MAX has been a runaway success in Australia. With a host of awards, the D-MAX is now one of the country's best selling cars. Not bad for an off road "work ute". Dual cabs offer a great deal for fishos, especially boat owners. Not only are these versatile vehicles able to tow heavy loads, but they also offer great off road credentials and access to fishing spots off the beaten track.
As a recap on the previous review, the entire D-MAX range features a 3.0 litre turbo diesel engine with 140kW of power. The 450nM of torque and six-speed transmission is capable of towing 3.5T. That's more than adequate for towing most Aussie trailer boats.
The standout feature and one of the reasons for Isuzu's success on the D-MAX is the vehicle's impressive safety rating. The D-MAX has been awarded a 5-star ANCAP safety rating, which is a big plus for families or anyone conscious of the dangers on our roads.
The D-MAX range also features what Isuzu calls the Intelligent Driver Assistance System. This uses sensors and multiple cameras to constantly monitor the surrounding environment. It's another way of keeping you safe on the road.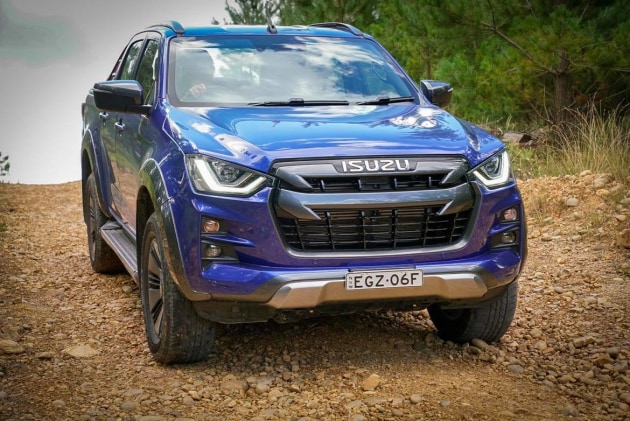 Fully spec'd option
Fishing World was lucky to have a second test run of the new D-MAX range, this time the new D-MAX X-Terrain. The X-Terrain is Isuzu's fully spec'd D-MAX model. While engine specs remain the same, a few notable features separate the models.
The X-Terrain features 18-inch dark grey wheels, dark grey roof rails, fender flares and a roller shutter hard lib over the tub. Actually I found this quite useful and the tub was still deep enough to fit plenty of gear underneath and have the security of the rolling lid. Inside the tub there's a standard tub liner and tie down points.
The X-Terrain's grille is also grey and the interior features leather interior and steering wheel. The driver's seat has power lumbar support and the air conditioning is dual zone with rear air vents. Also inside there's a larger 9-inch touch screen (compared to 7-inch in the L-SM model) and this features Android Auto, wireless Apple CarPlay, navigation. Audio includes eight speakers. This model features remote engine start, sensor key, welcome lighting and walk-away auto lock function.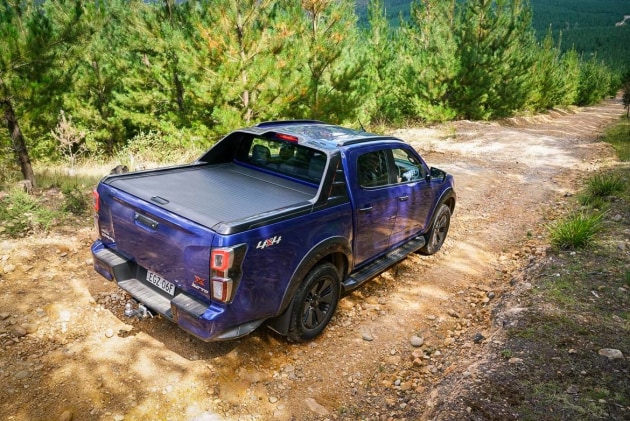 On the road
I was quick the hook up the Bar Crusher and take the X-Terrain off for a test drive. I towed it up and down some seriously hilly roads and freeways heading west to an inland dam. I also took it for some light off road action along some state forest fire trails.
The performance, as expected, felt excellent and very similar to the previous model along with similar fuel economy while towing. Isuzu says its 8.1L/100km fuel economy on the D-MAX is best in class. With a boat in tow, I recorded a fuel economy just over 11L/100km. Isuzu says 73 per cent of the vehicle's torque is available at 1000 RPM and a maximum at 1800 RPM. That means the engine is getting the full capability of its torque across almost all rev ranges, resulting in superior towing and fuel economy.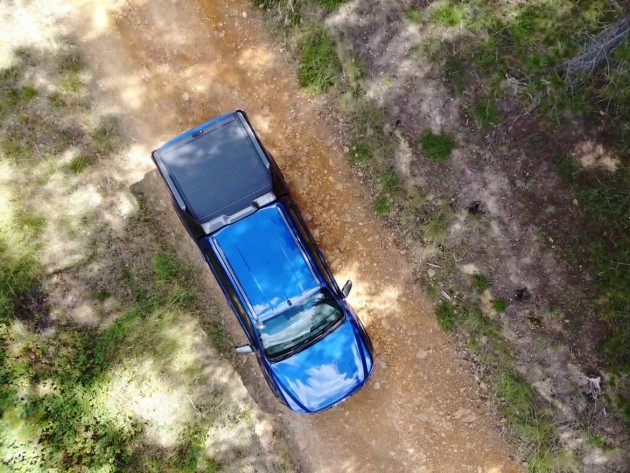 As explained in the previous L-SM test, my boat is only half the weight of the D-MAX's maximum towing capacity and it practically felt like there was nothing there. But this vehicle offers more than simply tow capacity. As a tow vehicle, features such as the reverse camera makes hooking up the boat simple, while the trailer sway control (available on all Crew Cab models) keeps things safe on the road, particularly long drives on open roads.
The electronic stability control is after feature across all models that helps when towing to keep it safe.
As mentioned in the previous review, I switched off Lane Departure. This corrects you if you drift out of your lane that's a great feature when not towing, but something didn't feel quite right when there's a boat behind.
As you can see from the above additions, many of them are cosmetic, but if it's a more comfortable and better looking option you're after, the X-Terrain is a good choice for boat owners and fishos.
For more information: www.isuzuute.com.au