Yamaha Digital Electric Steering (DES) review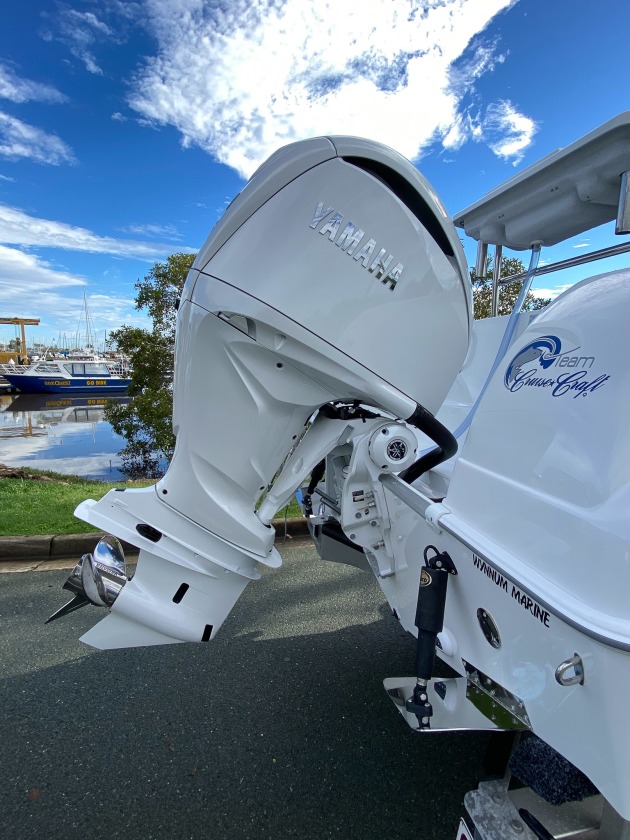 IT'S not very often you see something in your chosen profession or hobby that you can genuinely say, "Wow, this is going to revolutionise what I do!".
Recently, that's exactly what happened when I joined the team from Yamaha to check out the new breed of V6 F225, F250 AND F300 Yammies on the market.
With DES (Digital Electric Steering) and thrust enhancing reverse exhaust combined with the helm master controls, you have what I believe is the biggest game changer in the fishing environment in a long time!
Basically, it's like a modern electric motor on the stern of your boat, only far more advanced. The motor I tested was the F300 in pearl white bolted to a 7.2m Cruise Craft. The new Enhancing Reverse Exhaust (the motor exhausts above the cavitation plate up to 3500 RPM in reverse instead of through the prop to give the propeller clean water in reverse) gave instant results in reverse from small instant movements to full on zig zag reversing, acting much like a game boat backing down on a fish; and this was only with one motor.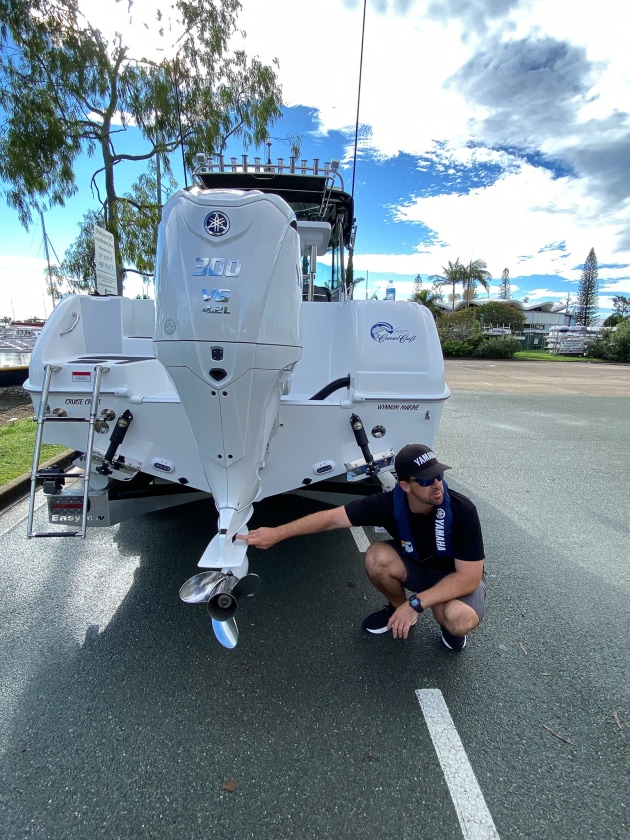 The DES (Digital Electronic Steering) was smooth, very fast and infinitely controllable when coupled to the helm master controls. Sitting at the helm made you feel like a puppet master with every conceivable movement at your fingertips. The helm master controls, which have been out for a while is in basic terms a toggle control that once activated using a push button and can perform low speed manoeuvring without the need of rapid steering wheel movements. It is truly amazing that from a small movement of the toggle that the response from the motor is instantaneous. Then with a simple push of a button again, you can be back to using the standard throttle control, which is for every day motoring such as moving from one location to the next.
I can confidently say these electronically controlled Yamaha outboards are going to revolutionise your fishing. What has taken most of us a lifetime to learn is how to anchor on a spot offshore with wind, current and water depth to take into consideration. Now with the DES, it's all right there at your fingertips. If you don't like your spot, move a few metres or to a completely new position without the pulling up of anchors! We all know how frustrating it is having the perfect drift only for the wind or current to change and you spend the rest of your time trying to get it right again. Not anymore with this new technology. Plot the track and speed and away you go. More time to concentrate on fishing and less time fighting with the boat.
If you are a diver, the dive master and skipper can plot their courses and meet at the same point. The motor also has a helm master exterior warning light that can be mounted to the new style motor cowl or otherwise to the transom of your boat to let swimmers or divers know the helm master is operating. Plot your course and final anchoring point, push go to and basically the new V6 offshore Yamaha will take you there and anchor you on the spot. Once you're there you can hold anchor according to the wind and current or simply move metres in any direction all with the touch of a button (maybe more than one, but you get my drift).
At the moment the built in DES only comes on the F225, F250 and F300 but you can buy a bolt on DES to adapt to Yamaha outboards down to 150hp. Couple that to the helm master controls and you're underway. Couple all of this to your GPS/sounder and the possibilities are limitless.
The new engines also feature a strengthened gearbox, micro-texture cylinder walls for less friction and a better cooling system. As mentioned, the V6 F300 we tested had the 7.2m Cruise Craft leaping out of the water like a gazelle with plenty of torque.
It is going to be very interesting to see what the next five years will bring with these incredibly advanced engines and electronics.
For more information: www.yamaha-motor.com.au