Five top tips for "micro water" breaming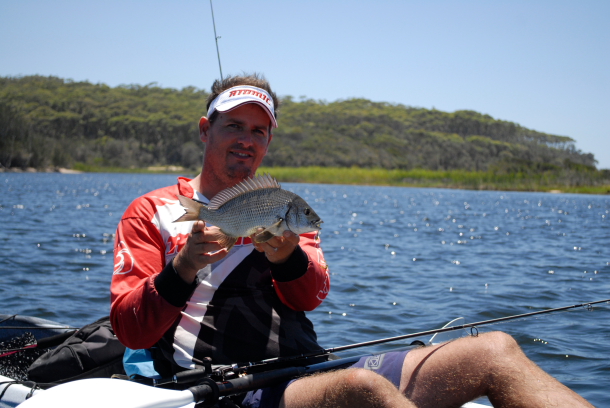 Finding yourself a secret spot is the first step. Does it connect to the ocean at least sometimes? Does it have water in it? Chances are there will be bream in it. Bream are probably Australia's most adaptable species. They will live in completely fresh water if they have to and will eat almost anything available to survive. Google Maps, Bing Maps, NearMap or any other online map is your best resource for finding small 'secret' systems. I am constantly surprised at how tiny systems can produce big fish. Sometimes the waterways that don't look like they would be worth fishing are actually the best because no one else ever tries.
Packing light makes you more mobile. A single tackle tray in a backpack and one rod is all you need. Most of these micro systems can only be fished on foot or with a small watercraft like a kayak or stand up paddleboard. When you are in the 'searching' phase it can help to plan a little milk run and try three or four spots in a morning or afternoon, and cutting down on what you need to pack and unpack from your car makes the experience a lot easier.
Bream can be very naive in these kinds of places and although they are not really picky when it comes to lures like bream from heavily fished areas, they seem to be much more inclined to hitting lures worked quite aggressively. I have experience targeting pikey, yellowfin and black bream in all the eastern states as well as Tasmania, and I'm sure SA and WA would probably be the same, and getting the attention of the fish is key. Surface lures and suspending jerkbaits worked violently and then left to sit motionless tends to work a lot of the time, which adds to how much fun fishing these kinds of places can be.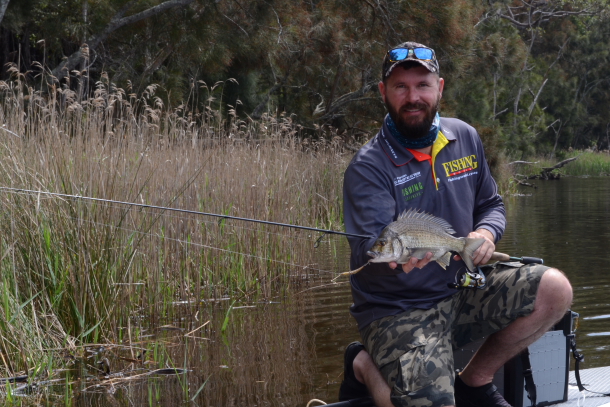 Conservation is more important than ever in these places. A piece of water can only hold so many fish and some of them are quite quirky little places. The fish may go a long time without suitable conditions to breed. One of my personal favourites was closed to the ocean for nearly 15 years during years of drought and the fact that there were absolutely no juvenile fish was obvious. Had anglers been taking fish in that time it would be easy to deplete the stock and ruin it completely. Taking a feed is fine but if that's your aim stick to the big water.
Don't give away your secrets…I have no problem telling people how to find secret spots but it's really not a good idea to get specific. These places are actually quite easy to find and half an hour of research online will yield spots. Keen anglers will do their research and find where these places are and how best to get to them regardless, but giving away specifics tends to lead to the lazier anglers to that one spot and hey will tusually have no problems telling everyone else about it. For some reason, when you find a place for yourself you tend to look after it more.