GALLERY: Big flathead in the shallows on the Mid North Coast

A FEW weeks before Christmas, the guys at Bar Crusher notified us that there was a brand new 2019 model 535XS centre console that was available to use over the holiday period. Needless to say, I was quick to jump on the opportunity!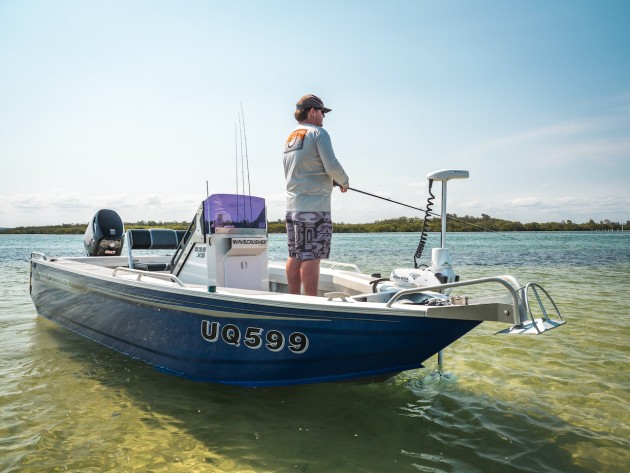 Over the past few years, the Christmas/New Year holiday period has produced some monster flatties on the Mid North Coast of NSW. After being bitten by the big flathead in shallow water craze, I was keen to put the boat to good use chasing these enigmatic fish.
The demo rig was ready to fish - perfect for working your way up-river, hunting big flathead in the shallows!
Preferring the high tide and clearer water, we concentrated our efforts around sandflats adjacent to deeper channels.
A variety of lures will work for big flathead (and smaller fish, too) in shallow water, including large topwater pencils like the Bassday Sugarpen 120.
There's no denying, slow-rolling big paddletail soft plastics is hard to beat when getting these big fish to bite in shallow water!
Big flathead are impressive fish up close and it's easy to see why they don't mind a big meal!
Several fish over 80cm were pulled over the side of the boat on this trip. Targeting big fish in the shallows on bigger lures definitely proved effective.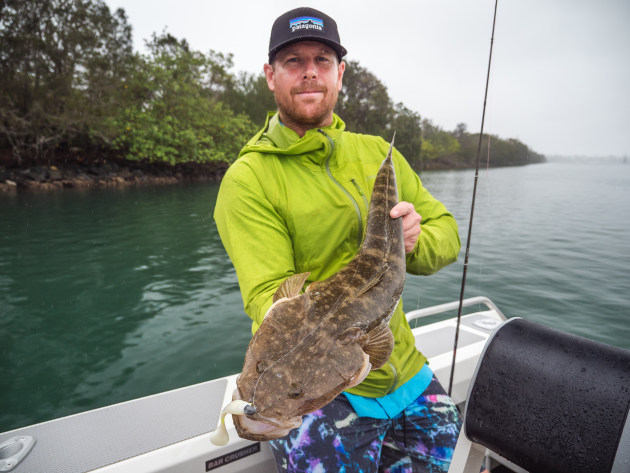 The new 535XS is well suited to estuary and inshore fishing, but is easily capable of heading offshore on the right days.
 For more information on Bar Crusher's 535XS: www.barcrusher.com.au