Pedal power: Kayak propulsion technology reviewed
Fisho checks out the latest and greatest in foot propulsion kayaks and technology
Jackson Coosa
The Coosa FD is based on the top selling Coosa HD hull and deck layout but adds a long-awaited Flex Drive system allowing for hands-free propulsion. The new Flex Drive System offers forward and reverse operation and includes a unique articulating system for deep and shallow water navigation. A daggerboard protected tri-blade propeller combined with articulation gives the Flex Drive a performance increase over other drives and helps with keeping the system clear of obstacles and easy to clean. The Coosa FD comes with the fore-aft trimming and our Hi-Lo Elite Seat System giving it flexibility in seating positions. The Flex Drive is easily deployed with the flip of a lever, has adjustable pitch, a 1:12 ratio and will be upgradable to a new motor drive system available in 2018. The Coosa FD has all the features of the Coosa HD, from rod tip protection system to gear track surrounding the Ergo Seat and more. Jackson Coosa FD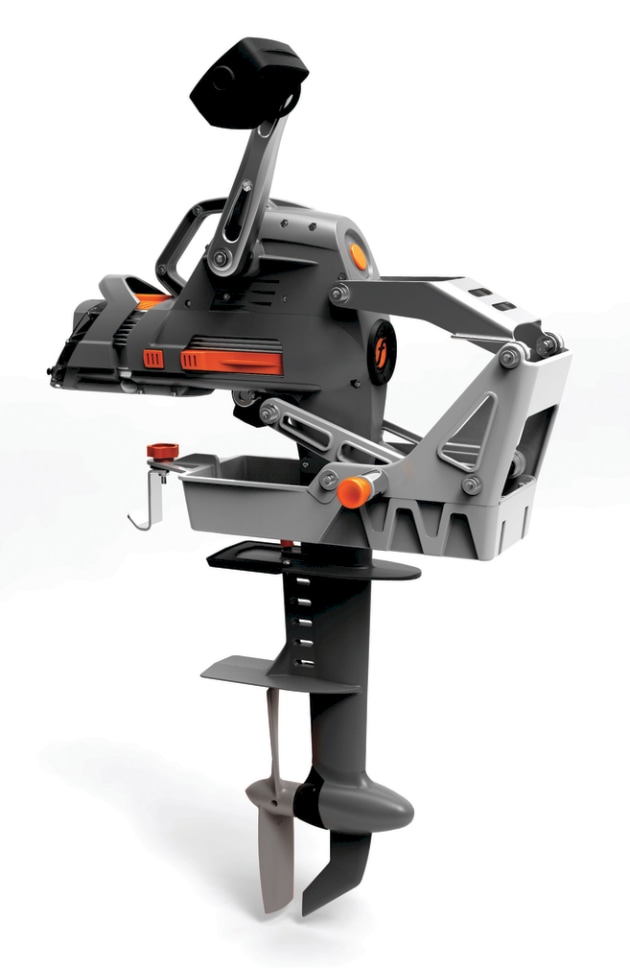 Feelfree launches Overdrive pedal system
Feelfree Kayaks Australia has announced the much anticipated launch of the Feelfree Overdrive Pedal Drive System designed to meet the growing demand of  kayak anglers seeking a pedal system in their existing Feelfree Lure 11.5 or 13.5 with sonar pods.
Feelfree Kayaks has been working on the  design of the Overdrive Pedal System for about two years according to Ross Brain from Feelfree Kayaks Australia.
The Feelfree Lure 11.5 and 13.5 have been out in the Australian market now for four years and two years ago when the design of the Overdrive started taking shape, Feelfree also modified the 11.5 and 13.5 by placing a removable sonar pod into the kayaks knowing this would then take the Overdrive Pedal System.
The Overdrive Pedal System is a Hybrid pedal and electric motor, which allows you to plug the motor into the drive system. 
Here's what we know about the Overdrive System:
It will work on the current Lure 11.5 and 13.5 models
It is retrofit (if you have the sonar pod)
It is unique, patent pending pedal unit with an optional electric motor drive 
The electric motor engages on the same prop system as the pedals, so no need to carry and extra drive. makes it an all in one unit.
Electric Motor is a complete optional extra and can be purchased at a later date.
The Steering system and seat adjustment will be included in the pedal drive system.
The steering system has been designed to adjust up and down with the  Feelfree Gravity Seat.
The gear ratio should be around the 11:1
Pedal drive speed is about 4 knots
Motor drive speed is about 6 knots
Pricing unavailable at this point.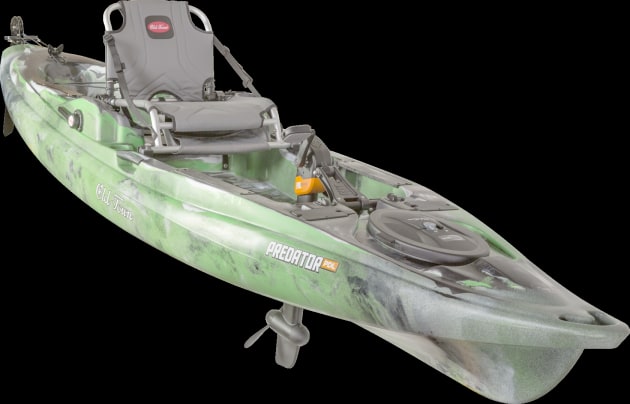 Old Town Predator PDL
New for 2017, Old Town's Predator gets you to the spot fast, and keeps you on the spot without paddling. With forward, reverse and agile maneuverability, you'll experience precise boat control while your hands remain free to focus on fishing. The removable pedal drive installs in seconds and tips up instantly for shallow water docking. The Predator PDL's specially-designed hull combines the balance of smooth pedal stroke speed and stand-up stability. 
Features:
Old Town PDL Drive
Rudder control knob positioned for fast, easy steering
Performance Crafted Tri-Hull
Element Seating System delivers adjustable, all-day comfort
Slip Resistant Exo-Ridge Deck for sure footing and fast drainage
Scupper Holes including a built-in transducer scupper
6 Removable Mounting Plates for accessory mounting without drilling into the hull
Oversized Exo-Ridge Tank Well for cooler, gear box and more
Large Bow Hatch with Click Seal Cover holds plenty gear
Gear storage pockets designed for fast access
Rudder System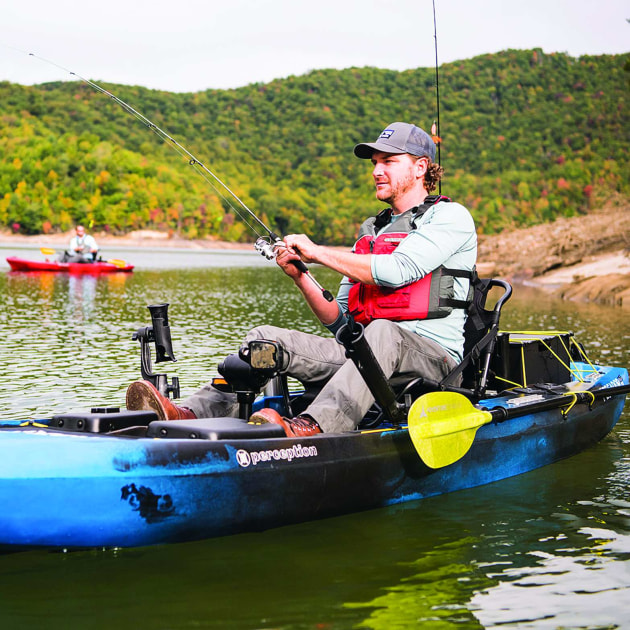 Perception Pescador Pilot 12.0
THE Pescador Pilot is an affordable sit-on-top kayak packed to the gills with fishing features and complete with the included Pilot Drive pedal drive system. The Pilot Drive is engineered to achieve the balance of simplicity and ingenuity, and is ergonomically optimised for all-day hands-free fishing. Outfitted with a Captain's Chair with on-the-fly adjustable gear tracks and tension knobs, four molded-in rod holders, two YakAttack accessory tracks, a transducer scupper, and two storage consoles for mounting electronics. 
Features:
Captains Chair with on-the-fly adjustment
Removable Pilot Drive with Quick Key Zero Draft Adjustability
Transducer Scupper for Electronics
Storage Pods
Bow Tankwell w/ Mesh Cover
Stern Tankwell w/ Bungee and Self Draining Scupper Holes
Moulded-In Rod Holders
Easy Grip Low Profile Rudder Steering System
YakAttack GearTracs
Rudder
Comfort Carry Handles
Molded-In Cup Holder
Power Pole Mounting Point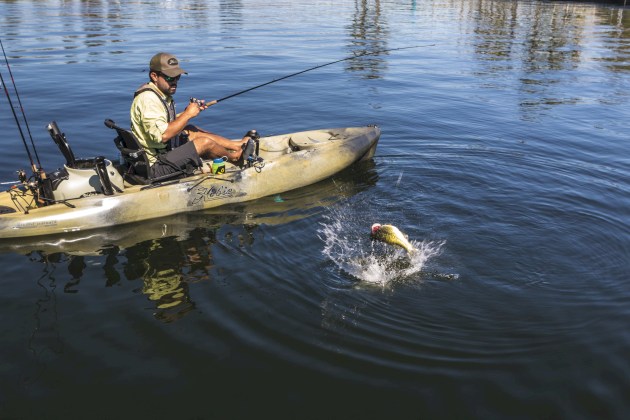 Hobie Mirage Outback and Mirage Drive 180
Hobie's Mirage Outback is a time-tested hull that's an ideal blend of confident stability and smooth manoeuvrability. The deck is freshly redesigned around the Vantage CT seat to maximise stand-up space and storage. Cruise, camp, or catch. The Outback is packed full of fishing features, including the Lowrance Ready System that makes sonar installation a cinch.
Standard Features:
Padeye XL
3-way connector for Lowrance Ready, Thru-Hull Wire Plugs (Backwards Compatible)
Repositioned Thru-Hull wire plugs for easier access
Large Covered Bow Hatch
Two-Piece Paddle with On-Hull Storage
MirageDrive with ST Fins
Twist and Stow Rudder
Mesh-Covered Stowage Pocket
Four Molded-In Rod Holders
Rear Cargo Area with BungeeÆ Tie Downs
Vantage CT Seating
Two 8" Twist and Seal Hatches with Gear Bucket
Lowrance ready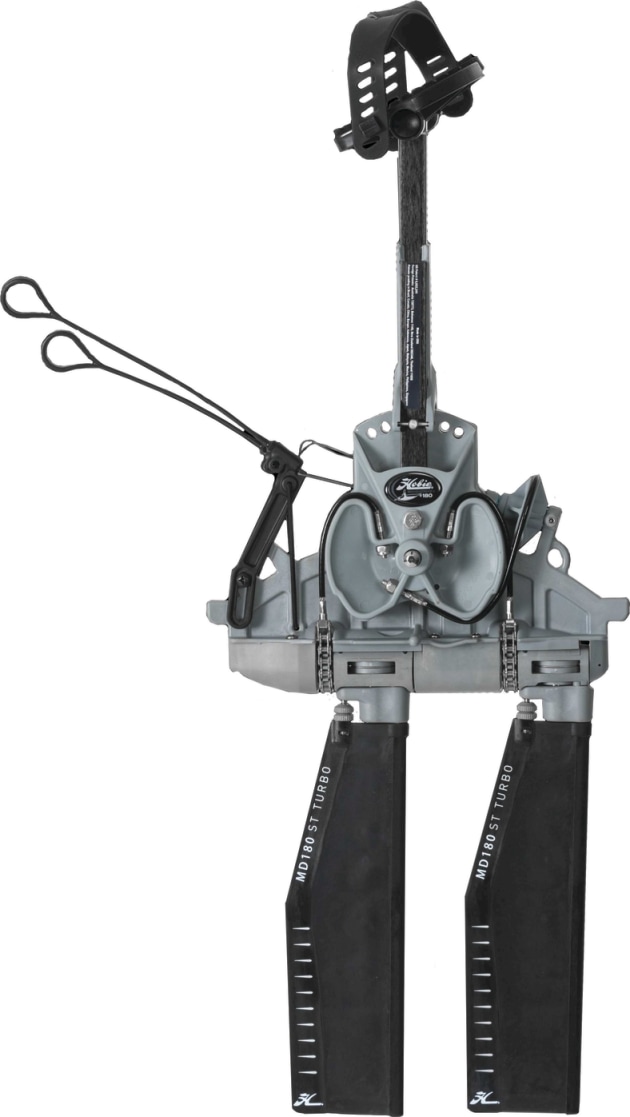 MirageDrive 180
Hobie's bioengineered MirageDrive propulsion system for kayaks was revolutionary in its inception in 1997 and has been evolving ever since. Now comes the biggest evolution - so far. Introducing the patent-pending Hobie MirageDrive 180 forward-reverse propulsion system that will be integrated into all 2017 model year Mirage kayaks.
Weighing in at under eight pounds, the MirageDrive 180 produces full power in both directions. The user can pull one of two shift cables to pivot the fins 180 degrees, almost instantly from forward to reverse and back again. The dual fins provide shallow water access and easy shore landings by simply pushing one pedal forward.