Watersnake Prowler Kayak Vest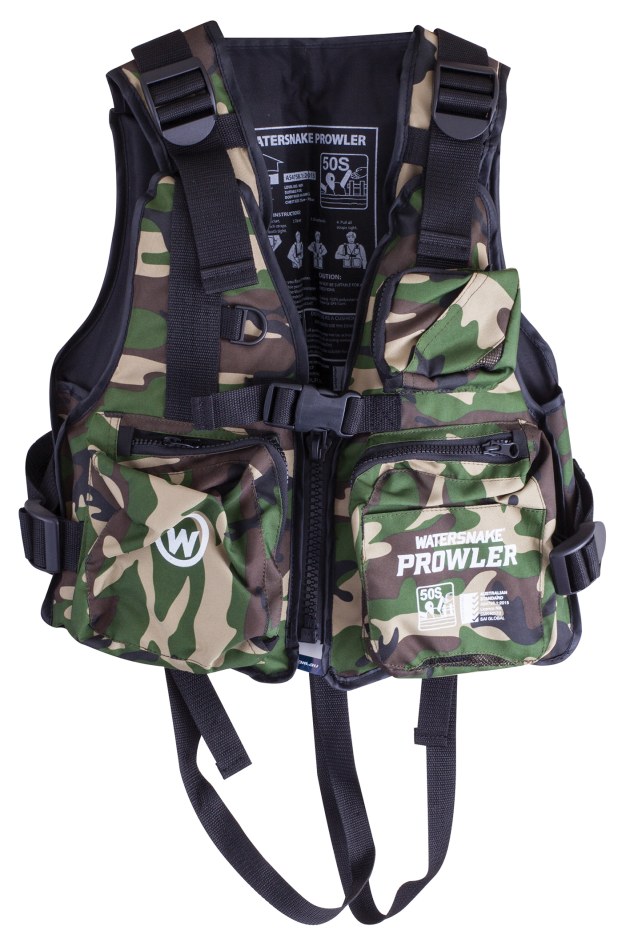 THE new Watersnake Prowler Kayak Vest combines the storage capacity of a traditional fishing vest with the safety requirements of a PFD. The design is ideal for kayak fishing, canoeing, or any light-watercraft activities.
The Watersnake Prowler includes multiple zip pockets on the front and back for storing fishing tackle, tools, and personal items. It also features easy-to-adjust straps, durable buckles, tough zippers, and a camo print design that enhances the stealth factor by blending into the surroundings.
The Prowler's PFD 50S rating provides adequate buoyancy for swimmers in sheltered waters, while the streamlined construction also allows plenty of freedom for paddling and casting. In fact, it's so comfortable you'll forget it's even on!
The Watersnake Prowler Kayak Vest is available in four sizes (small, medium, large and extra-large) to suit body weights from 40 kg to in excess of 70 kg.
Look great, feel safe, and have plenty of handy storage options for aquatic adventures with the Watersnake Prowler Kayak Vest.
Visit www.watersnake.com.au for more information