21 Daiwa Tierra rods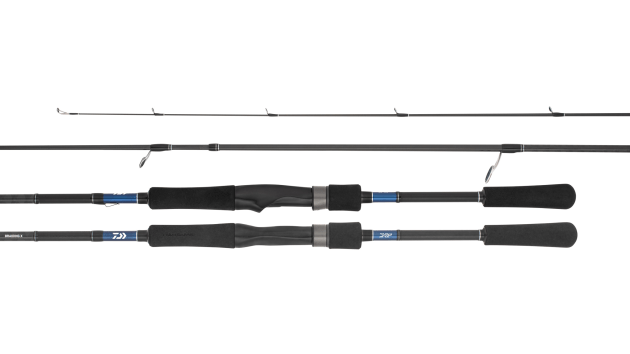 STYLISH, classic looks meets advanced design in the new 21 TD Tierra rod series. A seamless blend of technology, aesthetics and value.
HVF Nanoplus carbon is the foundation of this impressive series, with precision resin control blending with unidirectional graphite fibre to create a blank that has maximum density, while at the same time is super light, sensitive and unequalled in responsiveness.
Daiwa's X45 and Braiding X technologies further enhance blank design and performance, while Daiwa Reel Seats provide a rock-solid connection between rod and reel, with their ultra-light construction minimising weight to maximise rod balance and feel.
Angler connectivity is further enhanced courtesy of Fuji Fazlite guides with their ultra-light and highly sensitive design allowing the angler to experience the full performance and power of the 21 TD Tierra's blank.
A blend of Daiwa's latest advanced designs the TD Tierra range is state of the art technology blended with precision and performance.
For more information: daiwafishing.com.au