AFTA tackle show preview
The 2018 Australian Fishing Trade Association (AFTA) tackle show kicks off 

tomorrow

 on Queensland's Gold Coast. Here's a sneak peek of the latest products to be released at the show. Stay tuned to the Fisho website, Facebook and Instagram over the following days for more updates and gear related news from this year's show.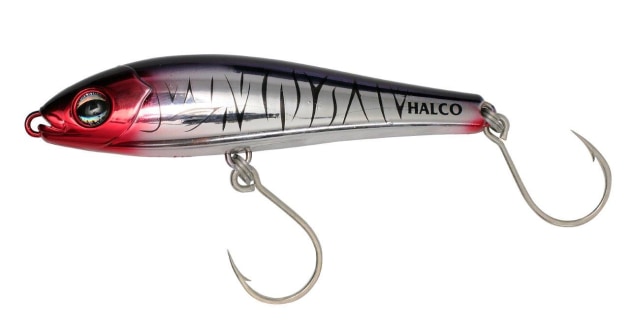 Halco Slidog 150
Iconic Aussie lure company Halco Tackle has released a new sinking, sliding stickbait in time for this year's AFTA tackle trade show - the Slidog 150. The stickbait features a heavily reinforced side wall, ultra tough 7xx split rings, and Mustad 7/0 inline single hooks.
The Slidog 150 measures 6-inches and weighs 85 grams, allowing long casts on medium to heavy outfits.
Should be a great option for a large variety of saltwater species.
More info at halcotackle.com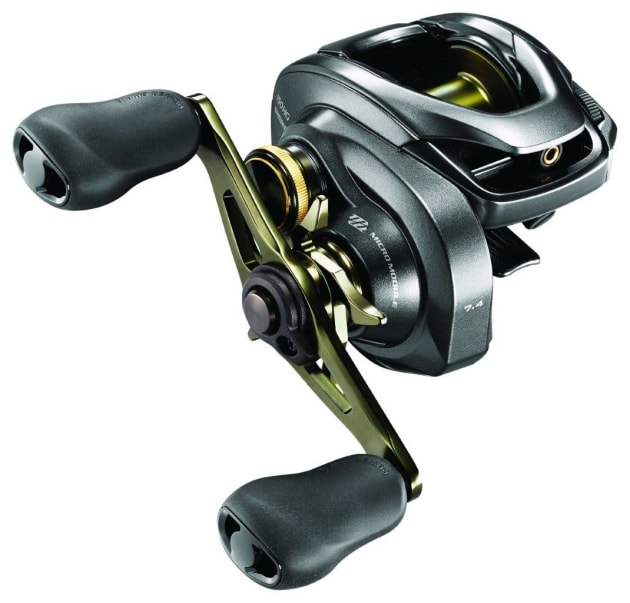 Shimano Curado DC
Shimano's Digital Control (DC) braking system is the star element of this reel and gives you the ability to make every cast count. When the DC braking system is engaged during a cast, little to no thumbing of the spool is required to control the line propelling from the spool. This is due to the internal microcomputer that controls the spool rotation by measuring its speed during a cast. As a result, the appropriate amount of braking force to keep the cast under control is applied and backlashes are prevented. While electronic, it doesn't require a battery, as the system re-charges itself as the spool rotates.

The Curado DC offers four adjustable settings that enables anglers to fish a wide variety of lures of different shapes and sizes, in all weather conditions, without having to constantly fiddle with internal brake settings. It can also accommodate different casting techniques and even line type — monofilament, fluorocarbon or braid.

Housed within the aluminium Hagane Body, Micromodule gearing provides seamless gear meshing for smoother winding performance, whether on the retrieve or when hooked up. It also features X-Ship and four SA-RB bearings, two A-RB bearings, and an anti-reverse roller bearing to ensure winding remains smooth and effortless.

There are four reels in the Curado 150 DC stable, including a choice of a medium (6.2:1) to an extra fast (8.5:1) gearing ratio, and a left-hand wind option is also available. Line capacity on the 150 DC is 150m of 20 lb Power Pro, while the Cross Carbon drag can output 5kg of heat right across the range.

More info at shimanofish.com.au.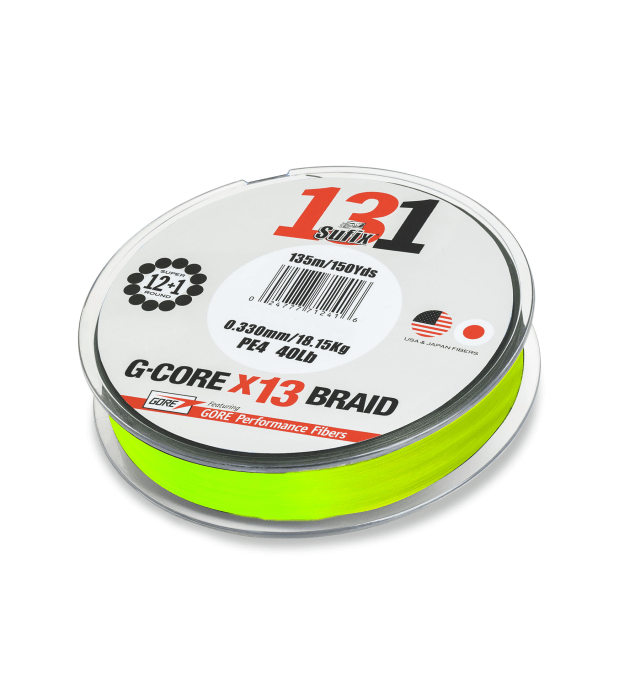 Sufix 131 braid
New Sufix  131  G-CORE  is  built  with  13  fibers  to  guarantee strong  construction  with  no  weak  points  for  reliable braided  line  during  casting,  strikes  and  fighting  action.
A  single  strand  of  GORE  Performance  Fiber  surrounded by  12  precision  braided  HMPE  fibers  results  in  a  "super-round"  line  that  claims to be  smoother,  quieter  and  casts  more  accurate  and  further  than  other  lines.
131's non-hollow construction does not absorb water, thus preventing the line from getting heavier and reducing casting distance. Its solid structure also avoids conventional braid flattening, while the Gore centre fiber also protects the line from internal fraying. Available from 4lb to 50lb in 150yd Neon Chartreuse spools and 10lb to 100lb in 300yd Neon Chartreuse.
Arriving to leading fishing tackle retail stores from September 2018.
More info at rapala.com.au/sufix.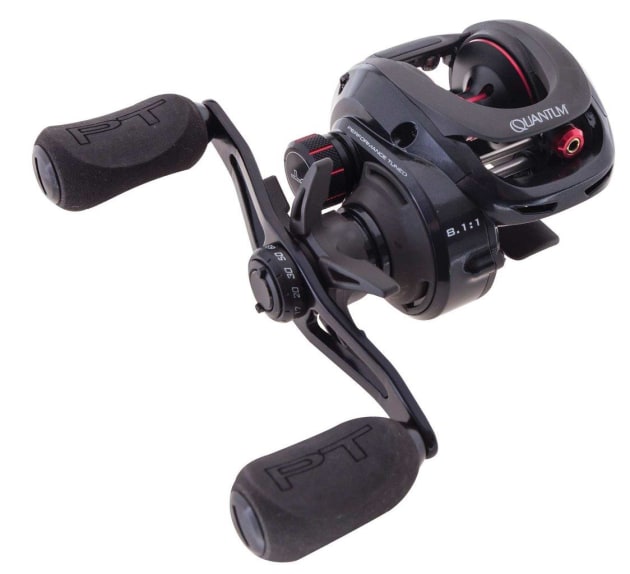 Quantum Smoke S3 Baitcaster Reel
Quantum's Smoke S3 packs a larger 35.5 mm spool into a compact Aluminium X-Frame to provide a large line capacity, longer casts, and greater line pick-up with every crank of the power handle. To complement the larger spool, an advanced and lightweight ACS 4.0TM cast control system has been engineered to minimise the amount of energy it takes to get the spool spinning during a cast. This system also features additional control brakes that disengage at around 5,000 RPMs to maximise casting distance.

The Quantum Smoke S3 Baitcaster includes 10 PT Bearings (10+1) and a Zero Friction Design for incredible smoothness. The reel is coated with Saltguard Protection for added durability in the most testing environments and also includes the remarkable Quantum CSC Ceramic-Carbon Drag System with a huge 25lbs of drag pressure.

The Smoke S3 Baitcaster is available in four gear ratios that include a versatile 5.1:1 ratio, two intermediate-high ratios (6.1:1 and 7.3:1), and an ultra-high 8.1:1 ratio that rapidly hauls line. All reels feature right-hand operation and a braid capacity of 210yds of 30lb.

More info at www.quantumfishing.com.au.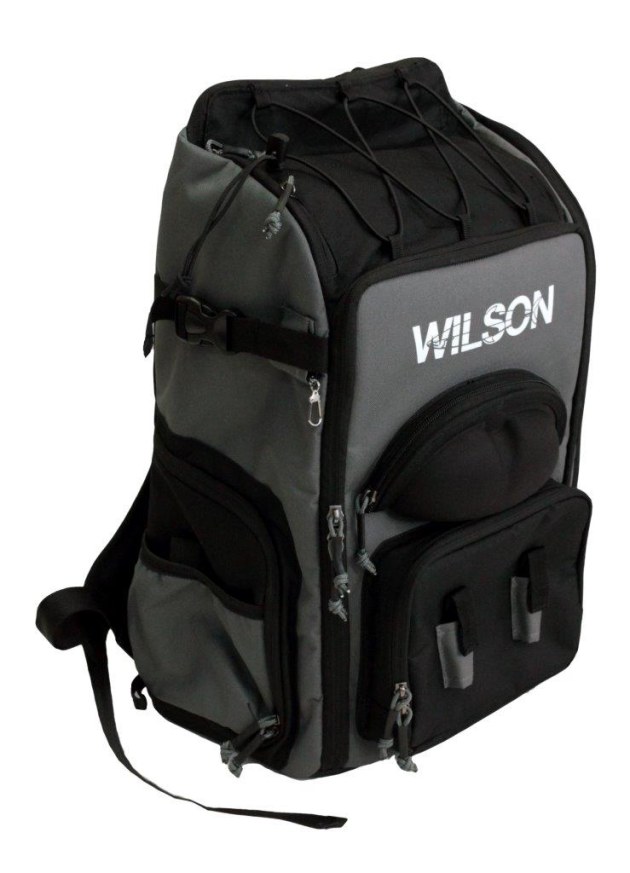 Wilson Platinum Series Backpack 
Wilson Fishing introduces a tackle backpack that will allow all angler to carry just about everything they need on their backs. 

Designed specifically for fishing, the Platinum Series Backpack offers a host of features to anglers that will make their day fishing just that little bit easier. 

At the heart of the new system is the side access to the internal cargo area. 

The side access allows anglers to easily keep the backpack over one shoulder while accessing the internal cargo area. This is great as there is no longer any need to completely remove the backpack while you're on the water fishing. 

Other features that excite in this backpack include three tackle trays inside the main cargo area that are sealed to provide waterproof boxes that will allow a mountain of tackle to be taken with you. An external sunglass holder and a retractable tool lanyard are also included to make life as simple as it can be on the water. There are also four external zippered pockets for accessories such as leader, fishing gloves and more, as well as two Velcro secured tool holders and a massive front flap with even more storage for things such as plastics, spare hooks and more. 

The top pocket also features an elastic webbing for securing jumpers or rain jackets and the adjustable shoulder straps are padded for comfort and feature a chest strap for a more secure and ergonomic carry of the load. 

More info at wilsonfishing.com.



X-Rap Magnum Xtreme
The shallow running X-Rap Magnum Xtreme trolls true at over 15 knots, allowing you to cover more water and trigger the speedsters of the deep. 

Sleek flat sides create a tight rolling action while its tail keel adds stability at all speeds. Troll the X-Rap Magnum Xtreme fast or slow through reef terrain or around rocky outcrops, amongst skirted lures or other Rapala lures in your spread. 

Designed with Rapala's Magnum level of strength, each X-Rap Magnum Xtreme comes complete with through-wire construction, heavy duty split rings and VMC 9626 3x strong treble hooks.

More info at rapala.com.au.