BassDay SugaPen new colours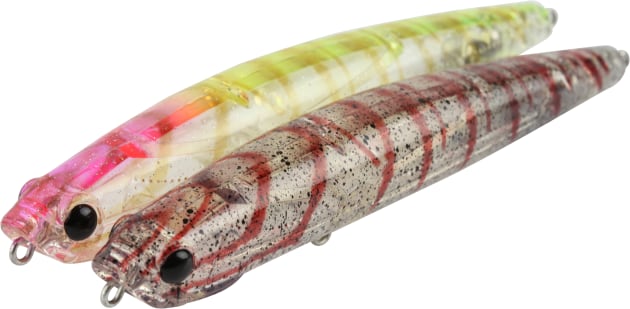 THE Sugapen is a popular surface lure that comes in sizes that cater for both estuary and offshore fishing. The range has recently been expanded to include sizes from 58 mm through to 120 mm. That gives the lure enormous versatility. The colour range has also expanded and now two new variations have been added.
The current Sugapen colours remain with the two completely new Australia-only additions being a red tiger-striped clear and gold tiger-striped clear with a pink head.
RRP from $26.95
For more information, click HERE.