Bigfish AusCamo Hoodie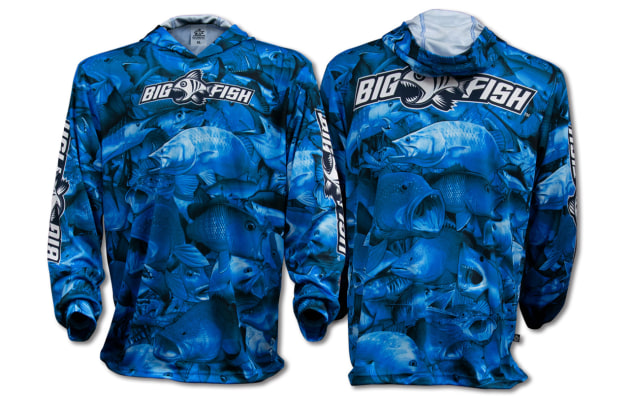 THE new hoodie shirt range features Bigfish's own AusCamo Australian fish pattern in various colours. The hoodie is manufactured from lightweight sun protective material that offers excellent protection from the sun around the neck and face. Another idea is to put a Bigfish Cap over the hoodie when travelling as it creates cool air circulating around your neck and back area and won't blow off.
According to the manufacturers, Bigfish creates the most functional, sun protective performance gear on the market. BFMaxFlow is a high performance, moisture wicking fabric that is not only soft to feel, it's durable and cool to wear. The breathability is second to none and, they say, once you try one you'll actually want to wear it out of the store. What's better is the fabric is rated UPF50 for excellent sun protection. 
Please click HERE for full sizing information.
RRP $89.95