Daiwa Double Clutch 48SP
THE famous Double Clutch family welcomes its newest, and smallest member, with the arrival of the Double Clutch 48SP.
Designed as the ultimate finesse twitchbait, the Double Clutch 48 features Daiwa's patented Silent Gravity Oscilation System (S-GOS) weight transfer system, delivering unmatched casting performance and Double Clutch's unmatched responsiveness when twitched and worked.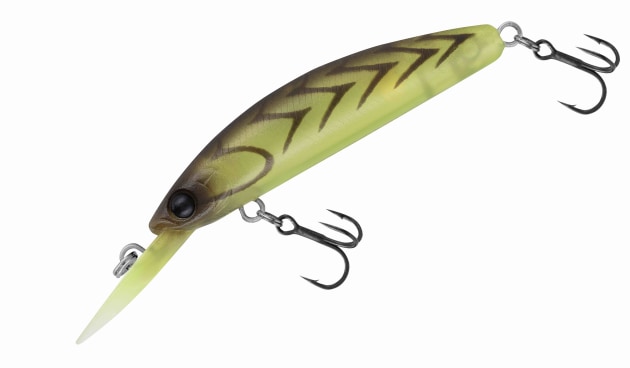 The key to the S-GOS system is that it shifts the baits centre of gravity on every twitch, making the lure shift and pivot differently with each movement of the rod tip.
Perfectly suited to both fresh and saltwater, the Double Clutch suspends in freshwater and slowly rises in saltwater. Fitted with ultra-sticky BKK Spear 21SS treble hooks the DC48 is ready to fish straight out of the pack and is available in an expansive array of fish catching colours.
For more information: www.daiwafishing.com.au