Daiwa Tatula SV 70TW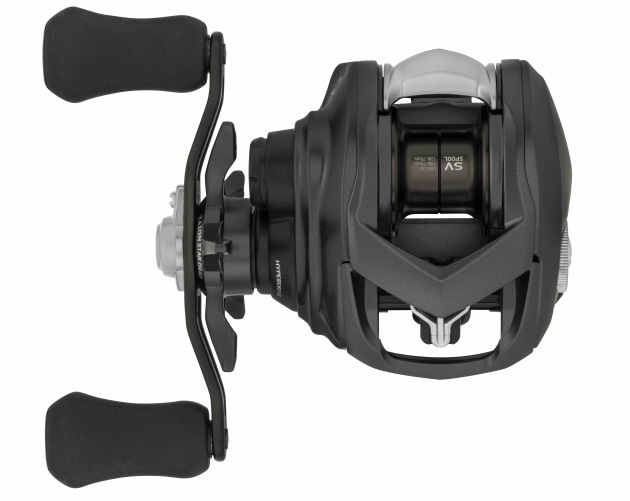 THE Tatula baitcaster family welcomes its newest and smallest member with the release of the new Tatula SV 70 TW. A new frame size for the famous reel line-up the new finesse inspired 70-size reel is the smallest, lightest, and most palmable Tatula reel Daiwa has ever produced.
The design and performance brilliance of the new 70 size Tatula begins with Daiwa's Hyperdrive Design Concept, a four pillar concept featuring Hyper Armed Housing, Hyper Tough Clutch, Hyper Double Support and most importantly Hyperdrive Digigear. The result is a finesse sized baitcaster with unmatched smoothness, strength and durability.
Reel performance is further enhanced with Daiwa's SV spool and T-Wing System (TWS) delivered supreme casting performance and consistency. From feather light soft plastics to heavy topwaters and spinnerbaits the new Tatula SV 70 TW delivers ultimate casting versatility.
The Tatula's list of features and technologies is long and detailed with Magforce Z, UTD Drag, Aluminium Body, Infinite Anti-Reverse, CRBB, Alloy Handle, and Zero Adjuster combining to make the new 70 sized Tatula one of the standout Daiwa baitcaster releases of 2022.
For more information: www.daiwafishing.com.au