Daiwa Tatula XT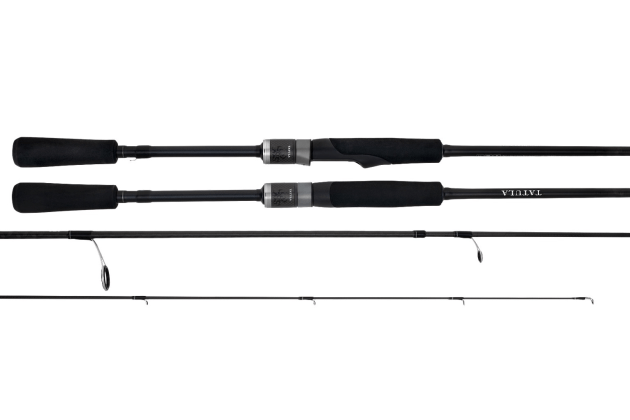 FEW names are as iconic to Daiwa as Tatula. A standout performer in the Daiwa line-up since it was first introduced in 2013, 2022 welcomes a new Tatula range with the global release of the Tatula XT rod series.
A global collaboration project, Tatula XT has been years in the making and has been meticulously crafted and designed to deliver anglers a rod series that is market leading in design, performance, and price.
HVF graphite blanks are combined with a combination of X45 and Braiding-X technology to deliver crisp and powerful blanks that are sensitive in feel and light in weight. Careful consideration has been taken to produce a series of actions tailor made for Aussie anglers and species. From short powerful baitcast rods for barramundi through to ultralight actions suited to bream or trout, the Tatula XT series is a 13 model (9 spin, 4 baitcast) range selected and tuned for the Australian market.
Fuji's O ring stainless steel guides deliver guide-train confidence and performance while Daiwa designed reel seats provide ultimate in-hand comfort and control. Split EVA grips feature throughout the range and are both stylish and comfortable, and have been designed and selected to suit the application and fishing style of each model in the Tatula XT range.
Adorned in Tatula's unique and subtle styling, the Tatula XT is a series that is impressive in looks and performs well beyond its price tag.
For more information: www.daiwafishing.com.au