Daiwa TD Sol MQ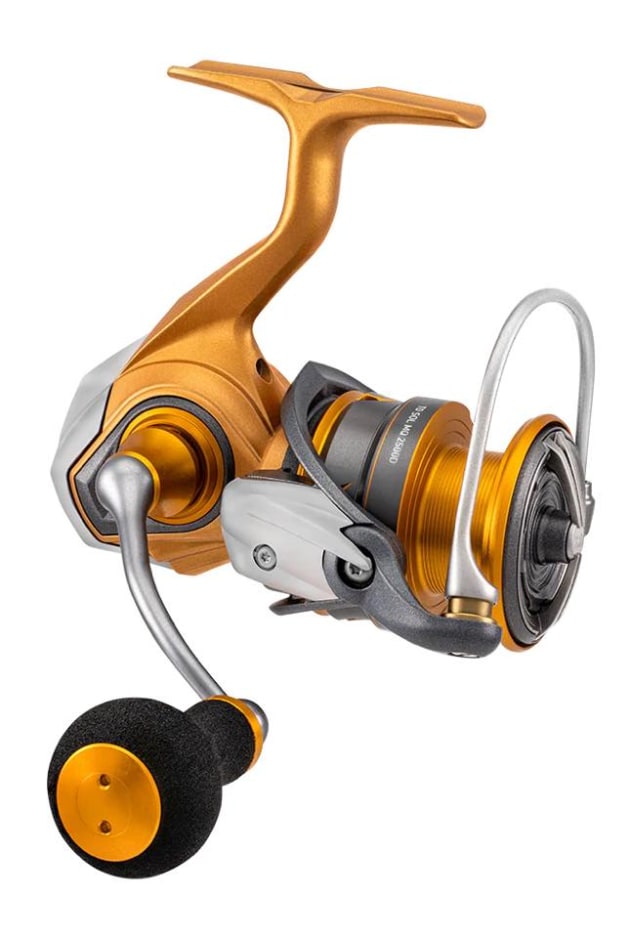 THE Daiwa TD Sol reputation continues to grow with the release of the new TD Sol MQ. A fan favourite for over a decade the newest reel to carry the famous Sol name has received the Monocoque Body treatment to elevate it to a new level of design, performance, and strength.
The orange Sol has never looked or performed so good with its new Monocoque Body (MQ) technology delivering all the benefits that anglers have enjoyed in higher-end reels such as Exist, Certate and Saltiga.
Monocoque Body (MQ) is the single biggest revolution in spinning reel design from Daiwa, eliminating the traditional two-piece body construction. MQ design allows the use of larger internal gearing and eliminates the use of side plates and features a screwless body design eliminating potential entry points for water and grime, and significantly enhancing overall body strength and rigidity.
Partnering the TD Sol's new body design is a new body material with Daiwa's high carbon composite Zaion V material resulting in a reel body that is incredibly strong and rigid and impervious to corrosion from the harsh saltwater angling environment.
Rotor and Bail Arm design takes a leap forward as well with a Zaion Air Rotor and seamless one-piece Airbail construction usually reserved for reels like Exist and Certate elevating TD Sol strength and performance.
The TD Sol MQ's rollcall of features doesn't end there and includes Magseal Body and Line Roller, Tough Digigear, Longcast ABS spool, ATD, CRBB, Finesse Drag, and Twistbuster II, and combine to make the new TD Sol MQ the most advanced and performance focused Sol ever.
For more information: www.daiwafishing.com.au