Deluxe Waterproof Tackle Trays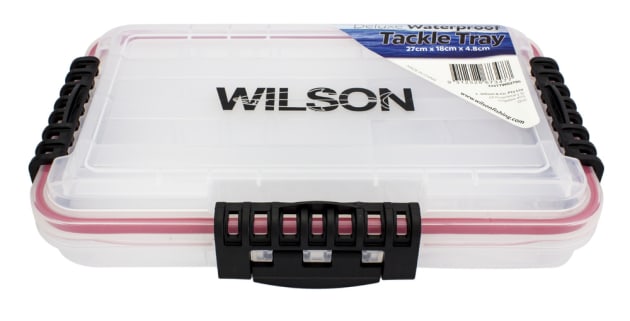 WILSON has developed a range of waterproof tackle trays that will allow anglers to keep their tackle in ideal condition, ready to go.
There a two ranges of waterproof trays, the deluxe tackle trays and the waterproof tackle trays. Both are also worm proof, meaning your valuable plastics will be safe, so long as you don't mix and match the brands.
These stand alone tackle trays are built tough to handle the day in and day out punishment anglers dish out to their boxes.
Strong locking hinges ensure the box will never come open and the rubber seal is recessed into the lid to ensure a perfect fit.
Internally, all of the boxes have adjustable compartment dividers that allow customisation of the trays to fit your lures, regardless of their size. With two large, deep trays, a large tray and a small tray in the range, the Deluxe Waterproof Tackle Trays are designed to go the distance.
For more information, click HERE.