Fish Big Mouth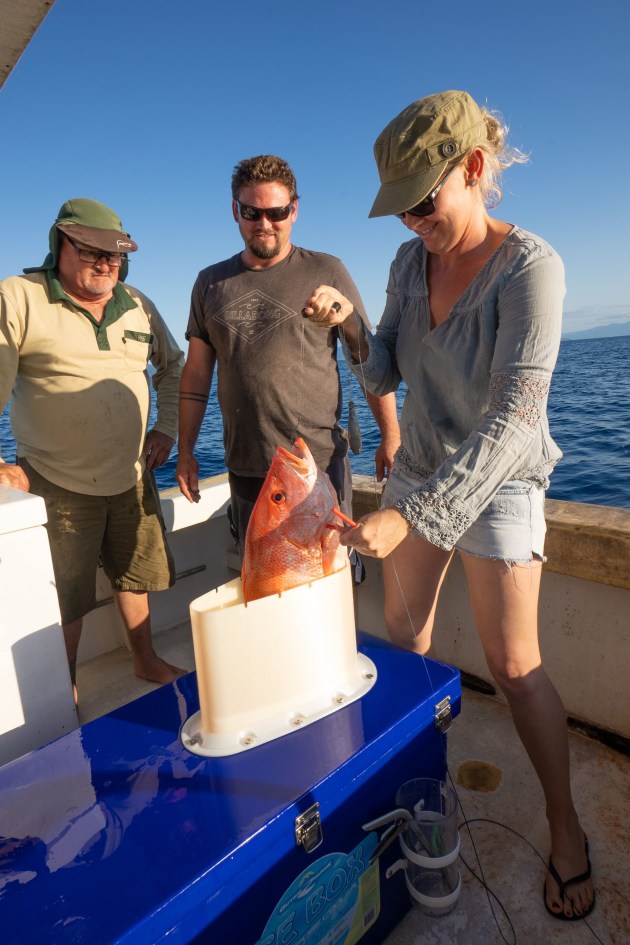 THIS brand-new fishing accessory, the Fish Big Mouth, attaches to your esky allowing a hands-free approach to handling your fish. No mess, no fuss and no touching the fish at all! 
Once you place your catch into the Fish Big Mouth, the fish is secured via a pin inserted through the gills, this pin then rests on the top of the device allowing you two free hands to remove the hook and snip the gills to bleed the fish. After pulling out the pin, the fish drops straight down into an ice slurry in your esky. 
The Fish Big Mouth is owned, designed and made in Australia using 3 mm acrylonitrile styrene acrylate and attaches to your esky with 316 stainless steel nuts and bolts. According to the manufacturers, the use of quality materials means the Fish Big Mouth will stand the test of time. They say they have endeavored to make the Fish Big Mouth affordable to everyone from the professional fishing charter companies to the weekend angler using his own boat.
To buy one today, click HERE.