GME's MT603 Series of water-activated, GPS-equipped digital EPIRBs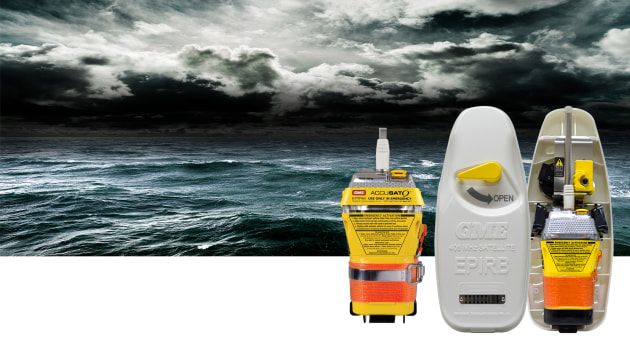 ACCORDING to the manufacturers, the MT603 Series of water-activated, GPS-equipped Emergency Position Indicating Radio Beacons (EPIRBs) from GME are the most advanced MEOSAR-ready 406 MHz digital EPIRBs on the market today. 
Designed, engineered and manufactured in Australia, the MT603 Series of EPIRBs have obtained international Cospas-Sarsat approval. With the latest advances in emergency beacon technology, the MT603 Series helps ensure the safety of your vessel and crew in emergency situations, regardless of your location.
GPS equipped
The MT603 Series of EPIRBs feature an integrated 66 channel GPS receiver, delivering greater position accuracy and faster location fix than previous models. With zero warm-up digital technology, MT603 Series EPIRBs acquire and transmit accurate latitude/ longitude and personal identification information to rescue authorities as soon as possible. The EPIRBs also have a high-intensity, solid state strobe light and auxiliary 121.5 MHz VHF homing transmitter.
Water activation
The MT603 Series of EPIRBs are able to be activated both manually and automatically upon contact with water. The Category 2 EPIRB model (MT603G) will automatically activate when the unit is removed from the mounting bracket and is deployed in water by the user. The Category 1 EPIRB model (MT603FG) will automatically deploy from the 'Float-Free' housing via a hydrostatic release unit at a depth of 1.5 – 4 metres, with the beacon activating upon contact with water.
For more information, click HERE.