Halco single strand wire traces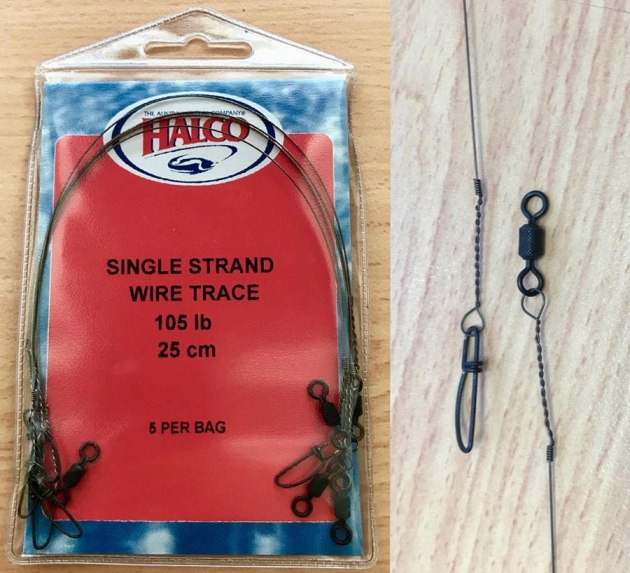 IF you're looking for a fine, well built wire trace with a difference then Halco's new single strand wire traces could be the answer. 
Based around American Fishing Wires' premium American-made stainless steel, pre-straightened wire, the traces come in two lengths and three different breaking strains - giving you plenty of options for a quick, easy trace that you can count on at short notice.
There are short 25 cm traces for all your shore and boat based casting needs and longer 50 cm traces that should get the trolling crew in the water quickly and with a minimum of fuss should the toothy brigade turn up.
Available in breaking strains of 58 lb, 86 lb and 105 lb, these packs of 5 individual traces also feature a premium rolling swivel at one end and cross lock snaps at the other. They are all beautifully finished with tight, precise haywire twist connections.
Look out for Halco's new single strand wire traces at tackle outlets now, and for a bit more information check out the video below!