Iron Jack launches full strength lager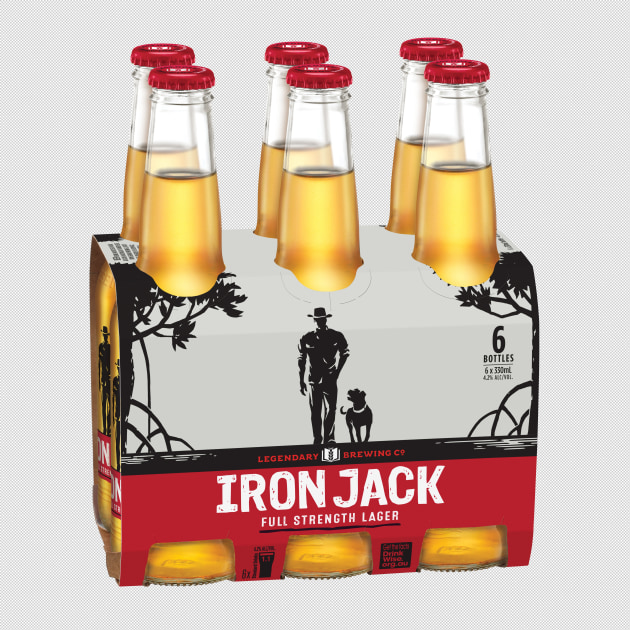 THE Legendary Brewing Co. is set to release a new chapter in its brief history – Iron Jack Full Strength Lager.
It will be the second beer in the Iron Jack stable, building on the success of 2017's mid strength, Crisp Australian Lager, which sold over 16 million litres in its first eight months, making it Australia's biggest beer launch in a decade.
Iron Jack Full Strength Lager is 4.2% ABV and features pale malts balanced with the aroma from a light dose of Saaz hops, which gives a super crisp finish and maximum thirst-crushing refreshment. Iron Jack Full Strength is preservative free and has 30 per cent less carbs than regular full strength beers.
The new beer will stay true to the master brand's philosophy of celebrating the long held Aussie past time of sharing stories over a great beer.
Like its predecessor, whose brand campaign featured Australian sporting identity, Nick "Honey Badger" Cummins, Iron Jack Full Strength is designed to appeal to the modern male beer lover looking for a super crisp, thirst quenching beer.
"We believe in the traditional Australian way. By living with integrity, mateship and giving all a fair go, you're well on your way to achieving 'good bloke status'. Iron Jack has tapped into that – it's a great tasting beer for those who are comfortable in their own skin. It's a beer for men who are unapologetically themselves – and that's refreshing," said Cummins.
Iron Jack Full Strength Lager will be available from July 16 2018 in 330ml bottles, 375ml cans and on tap at selected outlets nationally. For more information head to www.ironjack.com.au or visit facebook.com/IRONJACKBEER/