Jarvis Walker Odyssey Overhead Reels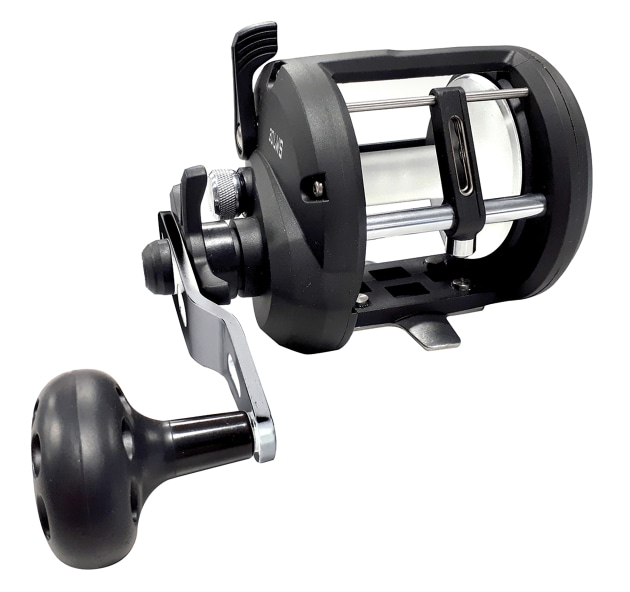 TROLLING and bottom fishing doesn't have to be an expensive exercise. If you're keen to chase tuna, mackerel, snapper, or coral trout without blowing the budget, then the Jarvis Walker Odyssey Overhead Reel may be just what the doctor ordered.
According to the manufacturers the Jarvis Walker Odyssey Overhead Fishing Reel is a robust and reliable reel. It features a lightweight graphite body, an aluminium spool, and a stainless steel gear shaft for added durability. The reel, they say, is smooth to operate and includes three ball bearings (3+1), a robust level wind, infinite anti-reverse, and a large rubber handle for excellent grip.
The Odyssey's universal black finish is easy to clean and matches well with any overhead fishing rod. The versatile Odyssey 30 holds 470 yds of 30 lb monofilament line while the powerful gear ratio of 4.5:1 delivers maximum torque for cranking back line during epic sea battles.
The Jarvis Walker Odyssey Overhead Reel is ideal for trolling harbours, inshore grounds, or offshore waters. It's also perfect for dropping baits and live-baits on reefs, bommies, or deepwater rubble beds, and it also packs the power to haul solid fish from the depths. The big bonus with an Odyssey is that there'll be plenty of change left in your pocket for other fishing essentials.
Make the sensible choice and ensure you've got an Odyssey onboard for your next deep-sea adventure.
Visit www.jarviswalker.com.au for more information.