New Live Shrimp colour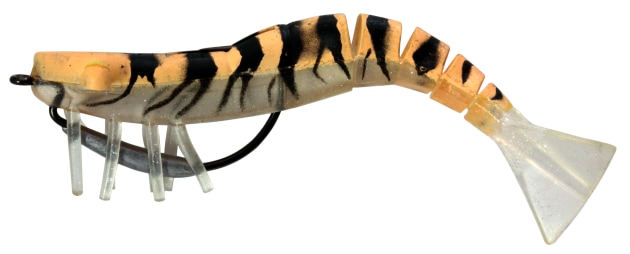 JUST landed is the latest addition to the Zerek Live Shrimp range in 3.5" and 5" models.
Colour 14 is a UV highlighted, heavy contrast colour that should be useful to many anglers fishing all sorts of conditions and species. It's part attractor and part natural colour scheme, making this lure colour immediately appealing.
Including all the features that have made the Live Shrimp a great Kevlar-tailed shrimp imitation, the manufacturers say that colour 14 will only add to this lure's reputation.
Check your local tackle store in the coming weeks or for more information on the Live Shrimp range click HERE.