New Squidgies Fish and Wriggler sizes
SQUIDGIES has reintroduced some larger sizes of its popular Fish and Wriggler soft plastics.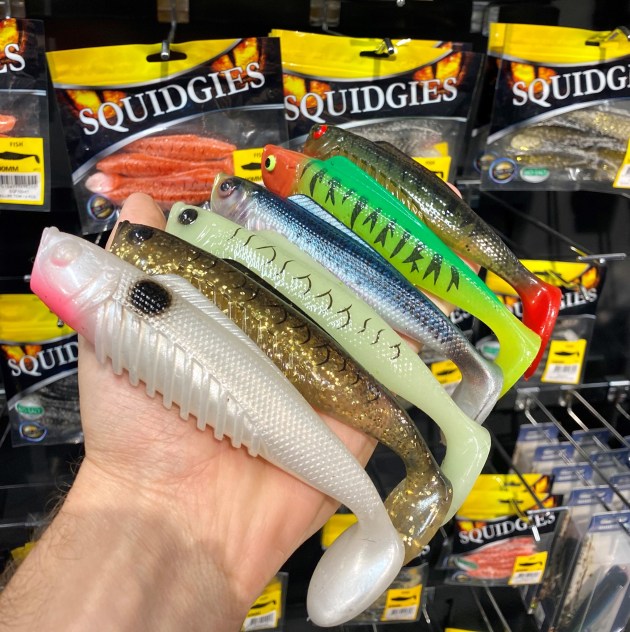 Squidgies Fish 150mm
The 150mm Squidgies Fish features the brands iconic fish profile, thumping paddle tail action and body roll. Squidgies says six classic and new colours have been handpicked to target trophy-size flathead, mulloway, Murray cod, barramundi and other offshore species.
The new Squidgies Fish 150 works best with jig head sizes from 20 grams (¾ ounce) to 60 grams (2 ounces) and can be rigged weedless when fishing the snags and weedbeds.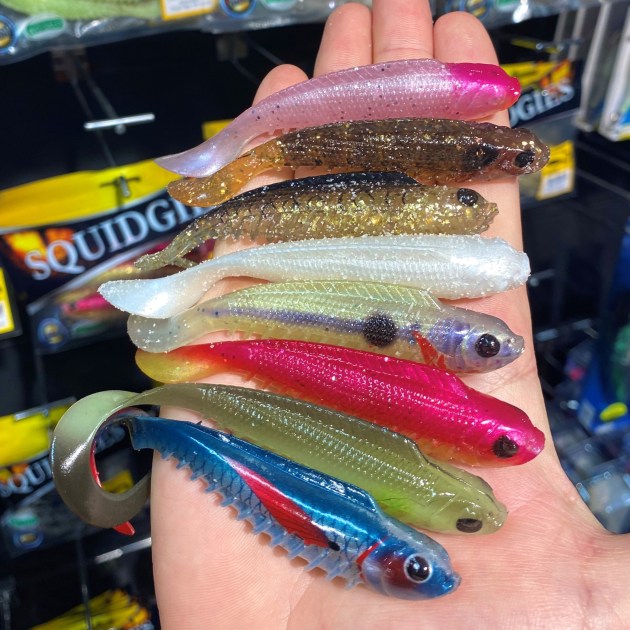 Squidgies Wriggler 140mm and 160mm
In 2020, Squidgies has expanded the iconic Wriggler range with the reintroduction of a 140mm size and a 160mm size. Squidgies says, the Wriggler's slender profile, ribbed belly and curled tail creates a flutter on the fall, effective for offshore species like snapper and pearl perch. Closer in, the oversize Wrigglers are perfect for big flathead and mulloway in estuaries, using a lift-drop-lift action. Meanwhile, in the fresh, a simple slow rolling retrieve to trigger the Wriggler's seductive tail action will elicit bites from the wariest Murray cod.
The new Squidgies Wriggler 140 and 160 comes in a mix of Squidgies' classic colour patterns as well as some new colours.
The Squidgies Fish 150 and Wriggler 140 and 160 will be available from September.
For more information: https: www.squidgies.com.au