Okuma Pressure Point Rods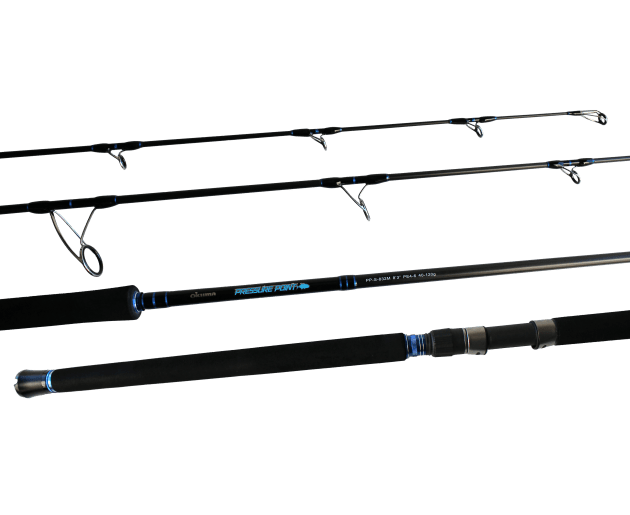 OKUMA brings affordability to high end heavy plastics, popping and stickbait rods, without sacrificing quality, with the release of the Pressure Point rod range. Features include Toray graphite blanks, Fuji K-Series Tangle Free Guides, Fuji reel seats and most importantly actions and builds designed in conjunction with guides from Australia's premier Sportfishing charters.
The range consists of five rods, a one-piece general purpose 701M 7' PE 2.0 to 4.0, 20 to 80 g heavy plastics rod and four two-piece, butt joint rods, for easier transport and storage. The two popping rods are a 792MH 7'9" PE 4.0 to 6.0, 50 to 150 g and a 792H 7'9" PE 6.0 to 8.0, 80 to 200 g, while the Stickbait models consist of a 762M 7'6" PE 2.0 to 4.0, 20 to 80 g and a 832M 8'3" PE 4.0 to 6.0, 40 to 120 g.
According to the manufacturers these five models will have you covered for light jigging and heavy plastics applications, through to the bulk of anglers' stickbait and popping requirements, without breaking the bank. Team them up with an Okuma Azores Blue spinning reel and you have a big fish stopping combo for around $500, or put the money you have saved on the rod toward the Okuma Makaira reel, including the soon to be released 10000 size. 
PP-S-701M Heavy Plastics SRP: $279.90 / PP-S-762M Stickbait SRP: $289.90 / Remaining Models SRP: $299.90.
For more information, click HERE.