Pac Food micro channel rolls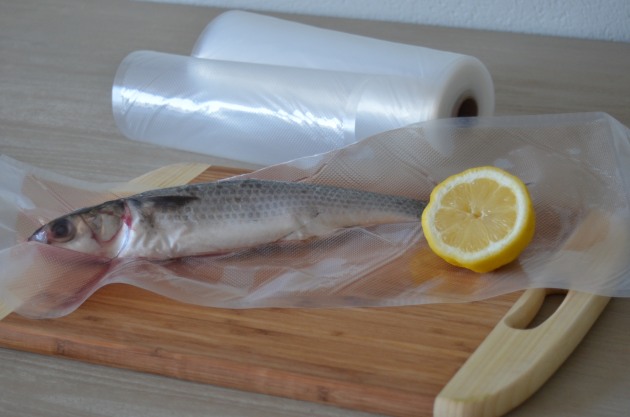 PAC Food micro channel rolls give you the flexibility to create your own custom size vacuum seal bags. Once you know what the vacuum sealed item is, you can cut the roll into your desired length, seal one of the open sides and you've created your own bag.
The rolls are 85 micron thick, food safe and BPA free. Each roll measures 10 meters and can be easily cut into a desired length. They come in lots of two rolls (20 meters in total).
The rolls are perfect for those fishos who like to vacuum pack whole fish or large fish fillets but they can also be used for vacuum sealing meat, vegetables, leftovers and so much more. We also stock the thicker embossed micro channel rolls (100 micron) which are ideal for vacuum sealing sharp items such as lamb shanks, T-bone steak, chicken wings, ribs and more.
Pac Food micro channel rolls will work with every brand of vacuum sealer in Australia and the rolls are thoroughly tested for performance and quality.
Micro channel rolls come in 3 widths (please note these are the outside measurements): 150mm, 220mm and 280mm
For more information: pacfood.com.au